Beverage Trade Network Appoints Ankita Okate as Global Growth and Communications Head
Posted on December 12, 2019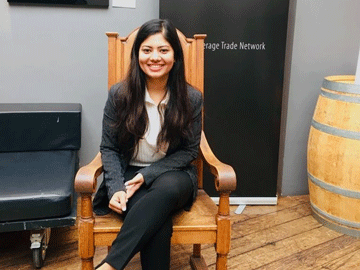 Beverage Trade Network appoints Ankita Okate as its global growth and communications head with responsibility for Global Growth, Communications, Marketing, General Affairs, and Events management.
Starting 2020 ankita will focus on China, European and US markets.
Ms. Okate has 6 years' experience of developing and implementing multi-channel marketing & communications strategies and programs for Trade Services, Food and Beverages and information technology enterprises in start-up, growth and turnaround phases.
She works with a customer focused approach to marketing and have the ability to improve business performance by building brands, enhancing products and services, and engaging customers through communication and technology.
Delivering end-to-end integrated marketing solutions is her speciality. Ms. Okate possess a full spectrum marketing and communications skills: strategy, brand management, business development, public relations, web development, social media, sponsorship, membership marketing, research, direct mail and public relations.
Specialities include:
• Marketing & Communication Strategy
• Integrated Marketing
• Relationship & Member Marketing
• Business Development
• Account Management
• Event & Project Management
• Social Media Development & Strategy
• Agency & Creative Team Management
• Website Development
• Committee & Board Relations
Regions:
USA; Europe; Asia
Job Function:
Global Growth and Communications Head