Wine Scholar Guild President Receives Future 50 Award
Posted on December 02, 2019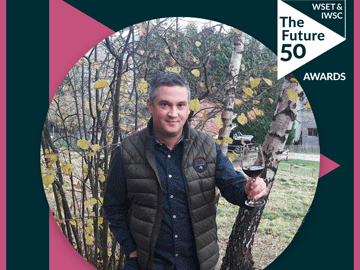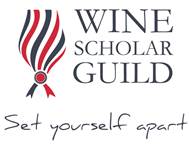 The Wine Scholar Guild is proud to announce that Julien Camus, WSG President, has received a "Future 50" award!
The Future 50 list, compiled by Wine & Spirit Education Trust (WSET) and the International Wine & Spirit Competition (IWSC), recognizes 50 talented and enterprising professionals representing the next generation of leaders within the global wine, spirit and sake industries. With over 600 nominees, Camus was selected for the award by an illustrious and international panel of judges in London in November of 2019.
While working as the Trade Attaché at the French Embassy in Washington DC, Camus saw an opportunity to spur consumer interest in the wines of France through education. In 2005, Camus founded the organization that became the Wine Scholar Guild. Today, the Guild is the leading provider of specialized certification programs on wines of France, Italy and Spain with a school network that spans 30 countries and 5 continents. A pioneer in online wine education, the Wine Scholar Guild has also deployed a state-of-the-art e-learning platform, allowing students from anywhere in the world to join its programs.
"We have an incredible team without which we would not have gone so far, so quickly," said Julien Camus. "Our country-specific education directors and assistants are not only true scholars and area experts, they also are fully committed to our students and to their success. Our customer relations team is very student-centric and devoted to making sure students receive the best service possible. Our instructors and presenters are some of the most respected Masters of Wine, Master Sommeliers, journalists and area experts in the industry. The success of the Wine Scholar Guild is one of many working together as one."
"Julien is fueled with the energy and drive of a nuclear reactor!" adds Lisa M. Airey, WSG Education Director. "His inclusion to the Future 50 acknowledges years of personal sacrifice and hard work. His vision and relentless commitment to excel has taken this company very far! No one is more deserving!"
This award comes just in advance of the Wine Scholar Guild's 15th anniversary—which will be celebrated in Alsace, France with a WSG Program Provider Retreat June 13-14, 2020.

About the Wine Scholar Guild: The Wine Scholar Guild (www.winescholarguild.org) is the leading provider of specialized certification programs on the wines of France, Italy and Spain for the professional development of wine industry members and committed students of wine.


Regions:
France; UK
Job Function:
President/Owner/GM