Lambert Bridge Winery Appoints Katie Fay, Director of Marketing and Hospitality and Hires Nicole Penney as Hospitality Manager
Posted on November 19, 2019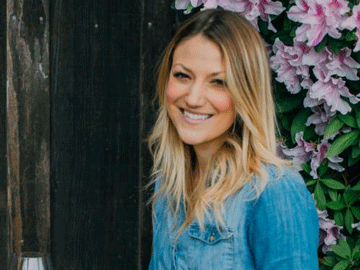 Healdsburg, Calif.—Lambert Bridge Winery is pleased to announce the promotion of Katie Fay as Director of Marketing and Hospitality and Nicole Penney as Hospitality Manager.
"As the winery's business has evolved over the past several years to a 100% direct model, adding additional talent to the marketing and direct-to-consumer team has become paramount. I am thrilled to have these dynamic ladies running the show for Lambert Bridge!" says Bill Smart, Vice President and General Manager.
Katie began working for Lambert Bridge as the Retail Sales and Hospitality Manager in March of 2018. As the Winery transitioned into a by-appointment hospitality model in January of 2019, the company saw a need for the newly developed Director role in which Fay will oversee all hospitality, marketing, and business development strategy for the winery.
"Katie has been a key part of our leadership team from day one. She was instrumental in our launch of appointment only hospitality starting in January 2019. She is a savvy marketer, has a keen understanding of luxury hospitality and is overall a great person to be around. I am so happy to have Katie and her skillset on our team," says Smart.
Originally from the small town of Ojai, California, Katie headed to Sonoma County to attend Sonoma State University where she graduated with a B.S. in Wine Business Strategies. Katie's first position in the wine industry was at Kosta Browne Winery as their first Marketing Intern upon the success of being awarded the #1 Wine in 2011 by Wine Spectator. She then continued to build her career at some of the most renowned wineries in Napa and Sonoma Counties, including Chateau Montelena in Calistoga and Three Sticks Wines in Sonoma.
"Lambert Bridge was a company I knew I wanted to grow with from the beginning. I feel honored to have the opportunity to oversee the strategy of our hospitality and marketing programs to help strengthen, grow, and elevate our DTC business," says Fay.
A Sonoma County Native, Nicole Penney has naturally been immersed in the wine and hospitality industries while growing up in Windsor, CA. She began her hospitality career working at Mayacama Golf Club for eight years and has also managed the hospitality programs both at Chalk Hill Winery in Healdsburg and most recently, Wren Hop Vineyards in Windsor.
"Having Nicole join our team to run hospitality is a real win for Lambert Bridge. Her tenure at Mayacama Golf Club along with stints at some of the most well-regarded wineries in Sonoma County make her the perfect fit for us," says Smart.
ABOUT LAMBERT BRIDGE
Founded in 1975, Lambert Bridge Winery sits nestled among redwood forested hills and rolling vineyards, just west of Dry Creek and its namesake trestle bridge. The C.L. Lambert Family settled in the valley a century ago and Jerry Lambert, of no relation, was drawn to this land six decades later with world-class winemaking in mind. And indeed, this beautiful haven is an ideal site to grow some of the best wine grapes in all of California. When the Chambers Family discovered this rustic stretch of Dry Creek they fell completely in love. Ray and Patti Chambers decided to make the winery their own in 1993. Their vision was heartfelt and enduring from the start: honor this idyllic land, farm and craft Sonoma's finest small-lot wines, and create an inspiring setting to relish wine, food, and friendship. Utmost quality demands exacting, uncompromising methods. Our limited production affords winemaker Jennifer Higgins intimate involvement and full control in every aspect of the farming and winemaking process. We cultivate each individual cluster to restrict yields and achieve optimal flavor concentration, balance and complexity. Our Le Trieur berry-by-berry sorter, small-lot fermenters, and pedigree French oak barrels are among the high-caliber tools Jennifer employs. From our lavish gardens to our intimate picnic vistas and vaulted redwood tasting room, Lambert Bridge was designed to be shared. We host tastings by appointment at 11:00am, 1:00pm, and 3:00pm. We invite you to relax and make yourself at home as we welcome you like part of the family.
Region:
Napa & Sonoma
Job Function:
Direct to Consumer, Director of Marketing and Hospitality