Ed Hogan joins Chambers & Chambers Wine Merchants as Senior Vice President of Sales and Marketing
Posted on September 24, 2019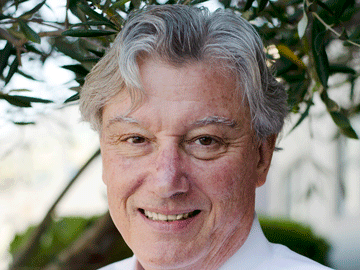 San Francisco, Calif.—Chambers & Chambers is proud to announce that Ed Hogan has joined the company as Senior Vice President of Sales and Marketing. In his role, Hogan will be responsible for leading a dedicated sales team across California and Hawaii to meet strategic sales goals.
Ed Hogan is a well-seasoned veteran in the wine industry. He started with his family's business, John Walker & Company, a well-known San Francisco retailer. In his youth, Hogan travelled to France where he worked for a wine wholesaler in Paris; in the vineyards of Bordeaux, Alsace and the Loire Valley; and in the tasting rooms and caves of Champagne, culminating with harvest in Volnay at the Domaine Marquis D'Angerville.
In 1989, Hogan joined The Henry Wine Group rising in the ranks from brand manager to Senior Vice President of Marketing. He went on to become President of Pahlmeyer Winery and then, in 2009, he accepted the position of Vice President of Sales at Kistler Vineyards.
After a successful three years at Kistler, Hogan returned to the Henry Wine Group in 2012 where he served as President and CEO, pathing the way for the dynamic distribution company which was purchased by Winebow in 2016.
"Ed and I grew up in the wine business together, first during his and my early days when Chambers & Chambers sold wine to John Walker & Company in the early 1970's, then during his time at both Pahlmeyer Winery and Kistler [... ]Ed's ethics, relationships and understanding of Chambers, gives me confidence he will be a great fit while also being committed to our Mission, Vision and Values."
- Suzanne Chambers, President of Chambers & Chambers
Chambers & Chambers is an importer and distributor of fine wines, with offices in San Francisco and Hawaii. The company began with just a limited number of European estates in 1973 and has since grown to represent domestic and imported wines from over 290 wineries and 15 countries. Suzanne Chambers was named president of Chambers & Chambers in 1993 and actively continues in that role today. Chambers has grown from a small family run operation to approximately 120 staff members today and distributes fine wine throughout the states of California and Hawaii. For more information, please visit http://www.chamberswines.com
Region:
Other North Coast
Job Function:
Senior Vice President of Sales and Marketing