Breakthru Beverage Group Strengthens Innovation Commitment with Key Leadership Appointment
Posted on September 23, 2019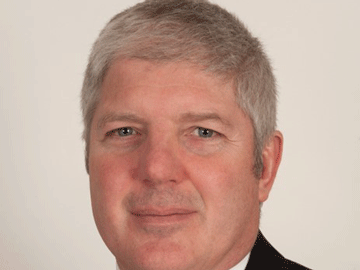 New York, N.Y.—Breakthru Beverage Group today announced the appointment of Joseph Bruhin as Senior Vice President & Chief Information Officer. Bruhin will serve on Breakthru's Executive Leadership Team and oversee the implementation and execution of a wholistic IT Strategic Plan. This move is the next in Breakthru's increased focus on digital transformation and mobility. Over the last three years, the company has made significant investments in technology strategy, solutions and services to enhance current operations and enable future growth. Bruhin will report directly to Breakthru Beverage Group President and CEO Greg Baird.
"Breakthru has always maintained a firm commitment to strengthening our technology and digital resources in order to advance our insights and route-to-market. This includes investing in the right tools, and in case of Joseph, the right people who can help drive our operations forward and allow us to better serve our suppliers and customers," said Greg Baird, President and CEO of Breakthru Beverage Group. "Joe's industry knowledge, gained through 20 years in the beverage alcohol space, forward thinking approach and proven track record of success make him the ideal leader. I am excited for what he brings to this company."
Before joining Breakthru, Bruhin served as CIO and Senior Vice President for Constellation Brands where he oversaw all aspects of people, process, technology and business leadership for Information Technology internationally. Prior to his time at Constellation, he served as CIO for Diageo Australia and Vice President, Information Systems for Diageo North America, among other roles. There, he developed a multi-year integrated business and IS strategy to drive growth in the U.S. and Canadian markets. Bruhin has also worked as an independent CIO consultant, applying his vast knowledge and best practices to several notable companies including Aramark, Trinchero Family Estates and Beacon Protective Services.
"Breakthru has been at the forefront of innovation, leveraging connectivity, data, automation and digital transformation to drive growth across all their markets," added Joseph Bruhin. "It's clear the organization understands the valuable role technology plays in driving efficiencies with suppliers and customers as well as differentiation from the competition. I'm excited for this new role and look forward to working to further enhance our capabilities."
About Breakthru Beverage Group
Breakthru Beverage Group is one of the leading alcohol wholesalers in the United States and the largest broker in Canada representing a full total beverage alcohol portfolio of spirits, wine and beer. Across all markets, Breakthru aligns a nimble and insightful approach to sales, marketing and operations. Family ownership is active in the business and committed to being stewards of heritage and champions of innovation. For more information, visit www.BreakthruBev.com.
Region:
New York
Job Function:
Senior Vice President & Chief Information Officer