Christy Ackerman Announced As New Associate Red Winemaker for Ferrari-Carano
Posted on July 30, 2019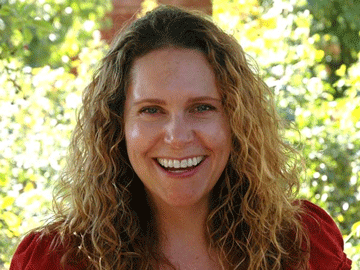 Healdsburg, Calif.— Christy Ackerman has been appointed to serve as the new Associate Winemaker, Red Wines, for Ferrari-Carano Vineyards and Winery in Sonoma County.
Coming into this role with more than 13 years with Ferrari-Carano, Ackerman will oversee the production of its red wines, which includes vineyards on 20 estate, mountain and valley ranches in Sonoma County. Working closely with Executive Winemaker Sarah Quider, Assistant Winemaker Rebecka Deike and consulting Winemaker Thomas Rivers Brown, Ackerman will lead a dedicated team at the mountain winemaking facility, which houses a new production facility built especially for Ferrari-Carano's premium red wines.
"Christy loves the full sensory aspect of the winemaking process," said Ferrari-Carano's Chief Executive Officer Rhonda Carano. "You can taste the artistry in every wine she makes. We look forward to what her immense talent and expertise will bring to our premium red wines."
Ackerman began her career in winemaking as a harvest intern at Murphy Goode then moved on to Jordan Winery as Assistant Winemaker after graduating in 2001 with an enology degree from California State University Fresno. In 2006, Christy joined the winemaking team at Ferrari-Carano Vineyards and Winery as Associate Winemaker, where she worked on Ferrari-Carano's Russian River Valley and Anderson Valley Pinot Noirs.
Ackerman has achieved numerous accolades and wine awards for both Lazy Creek Vineyards and Ferrari-Carano pinot noirs. Ackerman was appointed winemaker at Lazy Creek Vineyards, a winery within Ferrari-Carano's family of brands, in 2008. She was instrumental in modernizing the winery facilities, planning and overseeing the construction and execution of the bottling line and barrel storage cave. While there, Lazy Creek Vineyards received the Certified California Sustainable Winery certification for its winery and vineyards.
"I am thrilled to be a part of the mountain winery team and back in Sonoma County," said Ackerman. "I'm looking forward to working with cabernet sauvignon again, as well as the numerous varieties grown on our ranches. Our vineyard sites offer different elevations and exposures which provide unique diversity in our wines."
For more information about Ferrari-Carano Vineyards and Winery, please visit www.Ferrari-Carano.com.
Region:
Napa & Sonoma
Job Function:
Winemaking