Christian Gourdin moves from Sales Manager of Epic Wine & Spirits to District Manager of Winebow
Posted on July 15, 2019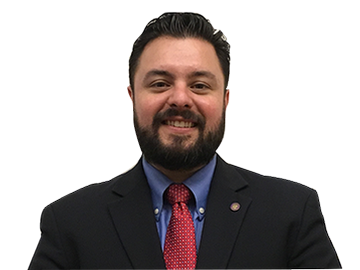 Christian Robert Gourdin, CS was born to a family of wine merchants. His grandfather, Robert Gourdin, a sommelier at the "21 Club", was a founding member of The Sommelier Society of America and founded the first International Wine Society, Les Amis du Vin in the early 1960's. As well, his mother and father were both importers and distributors of fine wines in Manhattan. Before starting college, he spent a summer as a tour guide for Moët Champagne in Épernay, France.
He started his formal wine education at Kevin Zraly's Windows on The World Wine School, and went on to complete the Intensive Sommelier program at The International Culinary Center where he earned his certification from the Court of Master Sommeliers. In June 2015, he passed the WSET Level 3 in Wine and Spirits. He has also taught classes on Introduction to wine and Burgundy for the Sommelier Society of America. He has lectured in Manhattan on Natural Wine for the "Better Booze Festival" and hosted or worked many various wine tastings from "Wine Riot" to private events in both NYC and San Francisco.
Christian has worked at New York City's prestigious Knickerbocker Club as a Sommelier and Beverage Director. He worked for the fine wine division of Empire Merchants in NYC before taking a role in San Francisco with Epic Wines & Spirits as the Strategic Account Manager. He was quickly promoted to Area Manager where he worked for the last three years where he was able to grow the business. As of July 1st Christian is now a District Manager for Winebow in San Francisco. Christian is currently a student in cohort 7 at Sonoma State University in the Executive MBA program.
Region:
other
Job Function:
Sales/Marketing