Howard Soon of Vanessa Vineyard Awarded with The Order of Canada
Posted on July 03, 2019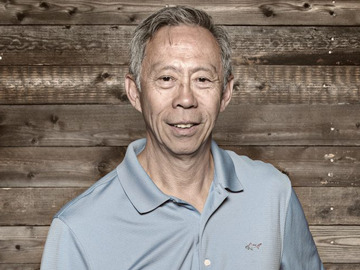 OTTAWA—Julie Payette, Governor General of Canada, today announced 83 new appointments to the Order of Canada. The new member list includes 5 Companions (C.C.), 21 Officers (O.C.), including 1 Honorary Officer, and 57 Members (C.M.). Recipients will be invited to accept their insignia at a ceremony to be held at a later date.
This year, Vanessa Vineyard master winemaker Howard Soon has been honoured with The Order of Canada, for his leading role in shaping, expanding and elevating British Columbia's wine industry.
In the words of John Schreiner, Canada's most prolific author of wine books:
"The Order of Canada is the highest honour that Canada can give to a citizen. No one is more deserving of such an honour than Howard Soon. He will do his 40th vintage this year at Vanessa Vineyard, which he joined in 2017 on retiring from Sandhill Wines. Throughout his illustrious career, his wines have won more than 100 major awards. He has mentored numerous other winemakers. He was a pioneer in championing single vineyard wines and in elucidating the concept of terroir. Becoming the first BC winemaker to receive the Order of Canada crowns a remarkable, and continuing, career."
About the Order of Canada
Created in 1967, the Order of Canada is one of our country's highest honours. Presented by the governor general, the Order honours people whose service shapes our society; whose innovations ignite our imaginations; and whose compassion unites our communities.
Close to 7 000 people from all sectors of society have been invested into the Order of Canada. Their contributions are varied, yet they have all enriched the lives of others and have taken to heart the motto of the Order: DESIDERANTES MELIOREM PATRIAM ("They desire a better country"). The striking six-point white enamel insignia they wear symbolizes our northern heritage and our diversity, because no two snowflakes are alike.
Appointments are made by the governor general on the recommendation of the Advisory Council for the Order of Canada. For more information about the Order of Canada or to nominate someone, visit www.gg.ca/en/honours.
Region:
British Columbia
Job Function:
Winemaking