Justin Kinkade Joins Ledson Winery as Associate Winemaker
Posted on June 04, 2019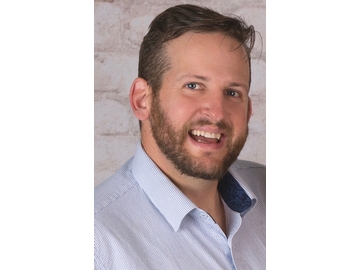 When Ledson Winery's associate winemaker Andrew Bilenkij left for the East Coast to be closer to family earlier this year, owner and winemaker Steve Ledson resolved to find the perfect person to fill the job. He is delighted to announce that he has found all of the qualities he requires in wine professional Justin Kinkade.
Since graduating from the University of Colorado Boulder in 2005, Justin has employed hard work and ingenuity to advance up the winemaking ranks. Beginning as a lab intern at Matanzas Creek Winery, then in the lab at Domaine Chandon and as a chemist for Newton Vineyard for the first six years of his career, learning about winemaking directly from masters.
A rising star, Justin was offered an enologist position with Pahlmeyer in 2012. Working under Kale Anderson, Justin was part of a team that not only made a 100-point wine, but also garnered a spot on Wine Spectator's Top 100. At Pahlmeyer for nearly three years, Justin was tapped by Pahlmeyer alum and Lewis Cellars Winemaker Josh Widaman as the Lewis Cellars Assistant Winemaker in 2015. During his four-year tenure at Lewis, Justin was an integral part of crafting the wine that Wine Spectator named to the No. 1 spot in their annual Top 100 ranking.
Winemaker Steve Ledson aims for the highest quality, regardless of varietal, typically using 95% estate grown fruit from some of the best vineyards in all of Sonoma County, and prides himself on his ability to surround himself with top talent. Justin is no different.
"Bringing Justin Kinkade on board as Associate Winemaker is like old home week," Steve says. "Having worked frequently around rockstar winemaking consultant Erin Green from 1994 to 2005 and considering her a great friend, I am always on the search for someone with similar wine know-how. Justin's time spent working under Green acolyte Josh Widaman for the past four vintages has given him the chops to help lead Ledson's winemaking program into a renaissance. I can't wait to see what he does."
About Ledson Winery & Vineyards
The Ledson family has been farming in Sonoma County since 1868. Based in Kenwood, Ledson Winery & Vineyards produces more than 70 wines annually, representing the largest ultra-premium wine portfolio of any family-owned winery in the United States. At upwards of 20 different varietals and blends, from as many as 20 appellations, ranging in price from $18 to $250, there is a Ledson wine for every palate and every pocketbook. Ledson was recently awarded 98 points and the Wine of the Year award at the 2019 Winemaker Challenge International Wine Competition. Ledson Winery & Vineyards are open to the public daily, 10am to 5pm. Learn more at our website: www.ledson.com
Region:
Napa & Sonoma
Job Function:
Winemaking