Ackley Beverage Group Grows its Sales Team with the Addition of a Sales Director for the Northeast
Posted on May 28, 2019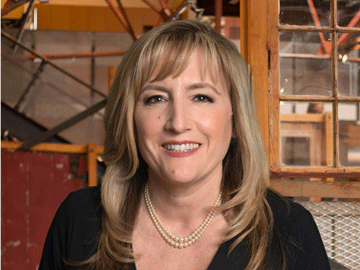 Seattle, Wash.—Ackley Beverage Group, a family investment company based in Seattle that provides financial and professional resources to partners in the Northwest wine industry, continues to grow its sales team. The addition of Kathleen Cardinale as Director of Sales Northeast strengthens their wholesale and account relationships in the greater tri-state area to support its portfolio of companies.
Before joining Ackley Beverage Group, Cardinale spent over twenty years in hospitality and sales management, including Vice President of Sales at Verity Wine Partners. During her almost seven years with Verity she spent time in a variety of roles before being promoted to Vice President of Sales for New York and New Jersey in 2015. Prior to working with Verity Wine Partners, Cardinale was a Sales Representative with Lauber Imports in the Lower Hudson Valley.
Cardinale's wine education includes the American Sommelier Association's 24 week Viticulture and Vinification Certificate, Master Court of Sommeliers Introductory Certificate and she is a Certified Specialist of Wine. She also shares her passion for all things wine in a new blog venture where she pairs some of her favorite dishes with the perfect wine.
About Ackley Beverage Group
Ackley Beverage Group, a Seattle-based family investment company dedicated to supporting premium wine brands throughout the Northwest, brings financial and professional resources to partners in the wine industry. They are committed to the continuity and stewardship of a winery's unique legacy, while providing the necessary resources for partners to reach their greatest potential. In addition to capital, the company provides professional support in management, operations, sales and marketing. Learn more at: www.ackleybeverage.com.
Region:
Washington
Job Function:
Sales/Marketing