Plata Wine Partners Appoints Aaron Fein Vice President Sales & Marketing
Posted on May 01, 2019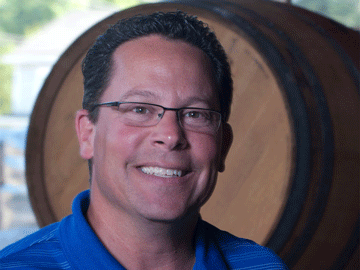 Napa, Calif.—May 1, 2019—Leading strategic brand producer Plata Wine Partners has announced Aaron Fein as Vice President Sales & Marketing effective May 1, 2019. This role will focus on the development, execution and management of major retailer programs both on and off premise.
Fein began his career with Barefoot Wines and Bubbly and was instrumental in growing the brand to 800,000 cases and in the sale to EJ Gallo as National Sales Director. He's held similar roles at Constellation Wines, Jackson Family Wines, Purple Wine Company and Banfi Vintners and was most recently with Vinventions LLC. Throughout his career, Fein has consistently achieved results within business and brand development while launching dozens of new wine brands. Fein says "I'm thrilled to be working with this outstanding and talented team. If I were asked to draw a picture of the ideal company to match my skills and the company's capabilities, it would end up being Plata Wine Partners. I'm excited to take on their formidable private and control brand business and build it to the next level."
"Aaron has demonstrated the ability to grow brands and develop customers. Along with our winemaking team, which is led by Alison Crowe, we are excited to add this additional level of expertise to the Plata team." Doug Walker, President
About Plata Wine Partners
Plata Wine Partners has been producing fine wines since 2005. With over 20,000 acres of premium coastal California wine grapes, Plata delivers consistent quality and wine style every vintage. Key appellations include Napa Valley, Alexander Valley, Russian River, Sonoma Coast, Carneros, Monterey, Paso Robles and Santa Barbara. Serving key national and regional retailers, its customers include Costco/Kirkland, Total Wine, BevMo, Trader Joe's and others.
Region:
Napa & Sonoma
Job Function:
Sales/Marketing