Courtney Bradbury Appointed Director of Strategic Accounts, Precept Wine
Posted on April 20, 2019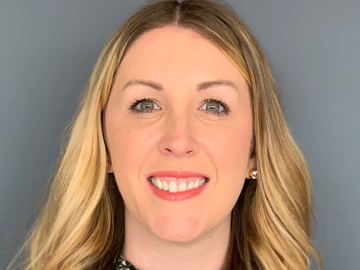 Precept Wine Chief Executive Officer Andrew Browne announced the promotion of Courtney Bradbury to the Strategic Accounts Team, part of the team led by Austin Gangel, Senior Vice President of Strategic Accounts. Representing one of its fastest-growing business divisions, Bradbury brings her 12 years of supplier logistics and sales experience to develop high-opportunity business segments. She will split her time between airline, broker, as well as selected NW regional chain accounts.
"Courtney Bradbury wholly embodies the spirit of Precept Wine and continues to ascend through her dedication and excellent work," Browne said. "Everyone who works with Courtney appreciates her boundless optimism, speed, tenacity, and ability to creatively solve complex problems; this role naturally extends her skills where she can apply her passion for customer nirvana and Precept Wine."
Bradbury will continue to steward accounts that are currently in her charge, including the Costco Kirkland Signature Program and Alaska Airlines "on board" wines--of which Precept Wine enjoys robust partnerships. She will develop new national business within the destination travel sector and build customer-centric programs for Northwest on premise and institutional accounts. She reports to Taylor Hardman, SVP Sales – West, overseen by Dan Ewer, Chief Sales Officer.
"I feel privileged to have the trust of the executive team to pursue opportunities where I hold the greatest passion for this business," Bradbury said. "I am thrilled to serve on the national accounts team and excited for the future of Precept Wine."
In 2007, fresh from obtaining her undergraduate degree in Hospitality Business Management from Washington State University at Pullman, Bradbury joined Precept Wine as an order processing coordinator reporting to Kirk Brewer in sales operations. As the company grew, she was promoted in 2010 as its order logistics manager, and again in 2016 to director of sales logistics where she managed a team of three; oversaw the purchase order process for more than 300 distributors; handled a complex network of logistics and shipping; oversaw inventory at six warehouses in four states (over two million cases a year), invoicing for accounts receivable and responsible for high level communication between her team and marketing, production, accounting, and sales. On the account side, she concurrently managed Precept's business with the Costco Kirkland Signature Program, exponentially grew the Alaska Airlines partnership of Precept's "fly list" wines, and negotiated margins, item setup, and logistics to the distributor level for accounts such as Walmart, Whole Foods, Costco, Kroger, Total Wine & More, and HMS Host, among many other duties.
Seattle-based Precept Wine is the largest privately held wine producer in the Pacific Northwest and a top 13 American wine producer. With deep roots representing more than 30 years of Northwest investments in the wine industry, Precept owns and maintains nearly 5,000 planted vineyard acres across Washington, Idaho, New Mexico and Oregon; such leading wine brands as Waterbrook, Gruet, Browne Family Vineyards, Canoe Ridge Vineyard, House Wine, Pendulum, Primarius, Washington Hills, Battle Creek Cellars, Ste. Chapelle, Cense, Colby Red and Dearly Beloved, plus tasting rooms and hospitality throughout the Northwest. Founded in 2003 by Andrew Browne and Dan Baty, the company's wineries have garnered more than 700 combined best buys and critical scores exceeding 90 points. Learn more at www.preceptwine.com.


Region:
Washington
Job Function:
Sales/Marketing