Ryan Stewart Joins Foley Family Wines as Director of International Sales
Posted on March 12, 2019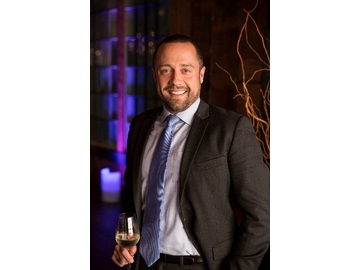 Foley Family Wines (Santa Rosa, CA) is pleased to announce the appointment of Ryan Stewart as Director of International Sales. In this role, Ryan will be responsible for developing the Foley Family Wines export sales on a global basis. "Ryan brings a wealth of strong relationships, especially in emerging and developed Asia, and will no doubt be a great asset as we grow our luxury wine portfolio," said Scott Edwards, Chief Operating Officer/EVP of Sales for Foley Family Wines. "We are delighted to have Stewart join the Foley family."
Prior to accepting this assignment, Stewart served as Area Sales Director, Asia Pacific for Delicato Family Vineyards. He most recently lived in Japan, and previously opened the regional office for Delicato in Bangkok, Thailand, in 2011. Prior to that Ryan managed all International Business for the Heck Estates portfolio of fine wines, including Kenwood Vineyards. He holds a WSET Level III with Distinction for wine and spirits, and graduated from San Diego State University with a dual major in International Business and Japanese language. Stewart currently resides in Napa, CA.
"Considering his strong knowledge of global markets and relationships with key importer, distributor, and retail partners around the world, I'm confident that Ryan will lead our important export business to new levels," President and CEO Hugh Reimers said.
Stewart will be present at the upcoming ProWein International Trade Fair in Dusseldorf, March 17-19th, along with the rest of the Foley Family Wines team. "The company is certainly focused on developing its export business, and I couldn't ask for a finer portfolio of luxury estates to showcase to customers both old and new. I look forward to seeing many familiar faces in Germany!" he added.
About Foley Family Wines
Foley Family Wines is committed to producing, marketing and distributing handmade, highly individualistic wines from some of the California's best vineyards. Each of their wineries is a distinct, autonomous entity with its own identity, style, vineyard sites, techniques, personnel, varietal mix and category segment. Foley Family Wines was established by Bill Foley in 1996 with the acquisition of Lincourt Vineyards in California's Santa Ynez Valley. Since then, Foley Family Wines has grown to become a major producer, marketer and distributor of highly-acclaimed, handmade wines from some of the world's greatest vineyards.
Foley Family Wines owns the following properties: Foley Sonoma (Geyserville, CA), Chalone Vineyards (Monterey, CA), Foley Estates (Sta. Rita Hills, CA), Lincourt Vineyards (Solvang, CA), Merus (Napa Valley, CA), Foley Johnson (Napa Valley, CA), Kuleto (Napa Valley, CA), Altvs (Napa, CA), Chalk Hill (Sonoma County, CA), Banshee (Sonoma County, CA), Acrobat (Oregon), Rickshaw, Sebastiani (Sonoma County, CA), Lancaster Estate (Sonoma County, CA), Langtry Estate (Lake County, CA), Three Rivers Winery (Walla Walla, WA), Firestone Vineyard (Santa Ynez Valley, CA), Eos (Paso Robles, CA), Roth Estate (Sonoma County, CA), The Four Graces (Dundee, OR) Vavasour (Marlborough, New Zealand), Clifford Bay (Marlborough, New Zealand), Grove Mill (Marlborough, New Zealand), Dashwood (Marlborough), Martinborough Vineyard (Martinborough, New Zealand), Te Kairanga (Martinborough, New Zealand), Mt. Difficulty and Roaring Meg (Central Otago)
Bill Foley is the majority owner of National Hockey League team, the Vegas Golden Knights (Las Vegas, NV). He also serves as Chairman of the Board of Directors for Fidelity National Inc. and Vice Chairman of Fidelity National Information Services. Both are Fortune 500 companies.
Regions:
Europe; South America; Asia
Job Function:
Sales/Marketing