Champagne Master-Level Program Welcomes Patrick Schmitt MW
Posted on January 08, 2019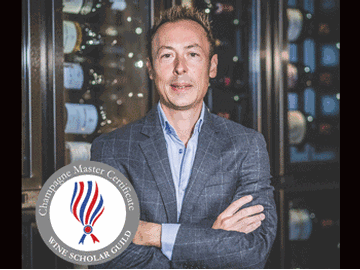 Patrick Schmitt MW is editor-in-chief at The Drinks Business and a specialist on Champagne, visiting the region regularly, chairing the Champagne Masters, editing the annual Champagne Report, and author of original research into the changing sugar levels in Brut NV Champagne over a 21-year period for his MW dissertation.
You can read Patrick's full bio HERE as well as meet the rest of our Champagne instructor Dream Team: Essi Avellan MW, Peter Liem, Charles Curtis MW, Steve Charters MW, Robert Walters & Carl Edmund Sherman.
Patrick's presentation, "The Changing Taste of Champagne," will be one of the 16 live webinars included in the program and will consider how climate, viticulture and winemaking have affected the character of Champagne's best-known and biggest-selling brands.
This updated, enriched and revitalized Champagne Master-Level program launches Jan. 21st 2019. You can still register here: https://www.winescholarguild.org/registration-champagne
Don't delay to join and receive your study manual on time for the launch!
Region:
District of Columbia
Job Function:
Editor and Chief