Matthew Dempsey Appointed Tasting Room Manager at Flora Springs' The Room
Posted on June 27, 2018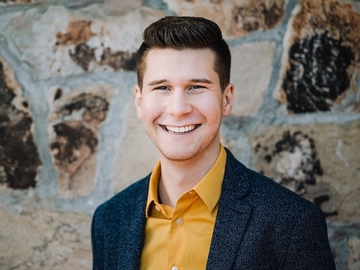 St. Helena, Calif. – Flora Springs Winery & Vineyards, a family-owned, Napa Valley wine estate established in 1977, announced it has appointed Matthew Dempsey as Tasting Room Manager at The Room in St. Helena, California. With several years of retail, hospitality and winemaking experience, Dempsey will oversee daily operations at The Room, Flora Springs' popular St. Helena tasting room on Highway 29 that is open daily to the public from 10am-5pm.
Prior to joining Flora Springs, Dempsey spent over two years at Trinitas Cellars in Napa, most recently as Assistant Tasting Room Manager, and before that as Wine Educator and Tasting Room Associate. While at Trinitas Dempsey was mentioned in over fifty 5-star reviews of the winery on social media and in 2017 he was named "Manager of the Year." Dempsey previously served as Wine Department Manager at Wine Barrel Plus in Livonia, Michigan where he procured and managed inventory for a 30,000-bottle private retail cellar and a 15,000-bottle storefront. Additionally, Dempsey has produced wine under his own label since 2012.
About Flora Springs Winery & Vineyards
Founded by John and Carrie Komes and Julie (Komes) and Pat Garvey, Flora Springs Winery & Vineyards is located at the base of the Mayacamas Mountains on an estate straddling the Rutherford and St. Helena appellations of Napa Valley. Named after John and Julie's mother, Flora, and for the natural springs on the winery property, Flora Springs has been a family affair through three generations. As both artisan winemakers and growers, the family is committed to both innovative technology and the traditions of fine winemaking as well as the responsible stewardship of its 350 acres of vineyards. Today, ninety percent of Flora Springs' red wines are sourced from its organically and sustainably-farmed estate vineyards.
Region:
Napa & Sonoma
Job Function:
Manager