ForceBrands Hires Recruiting Industry Veteran Derek Stefan
Posted on June 26, 2018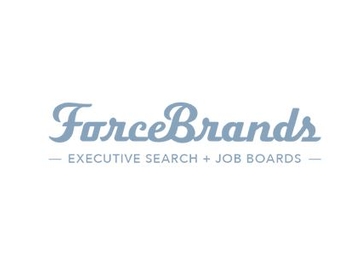 New York, NY (June, 12, 2018) — ForceBrands, the leading recruiting firm for the consumer products industry, has named Derek Stefan Client Strategist & Executive Recruiter. In his new role, Stefan will manage business development and provide executive search services to the alcohol beverage industry and other CPG companies as needed. Based in Santa Rosa, Calif., Stefan will serve client companies from central California to Northern California, Oregon, and Washington. Key disciplines served will include winemaking, operations, supply chain/logistics, finance and accounting, sales/marketing/PR and human resources at the senior manager/director, VP/General Manager, and the C-level.
Stefan has 20 years of recruiting experience beginning in 1998 with key success placing top talent within leading wine and consumer products organizations.
"We are thrilled to have Derek join our team. His established reputation as a recruiting industry veteran makes him a true asset to ForceBrands," Ricardo Alvar, ForceBrands' Chief Strategic Officer, said in a statement. "Derek brings an infectious enthusiasm and passion for the industry that will not only strengthen our current relationships but will help to build new ones in the alcohol beverage space."
Stefan is a Santa Rosa native and graduated from Montgomery High School. He attended UCLA for 2 years, then transferred to University of San Francisco earning a Bachelor of Science in Applied Economics. He is a Certified Staffing Professional through the American Staffing Association and is a member of the Society of Human Resource Management (SHRM).

About ForceBrands:
ForceBrands is unique in the world of recruiting. Focusing solely on the consumer products industry, we specialize in connecting fast growth brands with highly talented professionals, always helping to elevate people and companies to fulfill their highest potential. Since our founding in 2007, ForceBrands has cultivated a curated community of food, beverage, beauty, wellness, and cannabis thought leaders and professionals. What differentiates us is our understanding that an ideal fit means more than just matching a skill set with job requirements; It's about connecting the right personality with the right company culture ? and doing so as simply, efficiently, and transparently as possible. We offer executive search services, board of director assembly, and industry-specific job boards for junior and mid-level talent ? BevForce, FoodForce, and BeautyForce. www.forcebrands.com

Region:
New York