Mt. Beautiful USA Names Mike Fine as National Sales Manager
Posted on March 05, 2018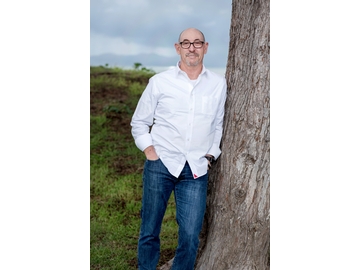 Benicia, March 5, 2018 - Mt. Beautiful USA, the import, sales and marketing company owned by Mt. Beautiful New Zealand, welcomes its new National Sales Manager Mike Fine. Fine will oversee and direct the development and implementation of a comprehensive national sales strategy for the company's wine brands.
Fine is a third-generation wine and spirits professional. His grandfather, Joe Radner, worked for Jim Beam shortly after the repeal of Prohibition, and his father Elliott Fine ended his career as President and CEO of Paul Masson Mountain Winery.
Mike entered the wine industry during high school as a tour guide for Paul Masson
Mountain Winery. After college Mike was selected for Seagram's Sales Management Development Program. After a short stint with Seagram, he joined his father's wine import and marketing business, Elliott Fine & Co.
Wanting to combine his knowledge of wine with cuisine, Mike accepted a position as General Manager of a small chain of restaurants in Los Angeles. In 1987 Fine relocated to Arizona to develop Sportsman's Fine Wines & Spirits where he served as General Manager and President for twenty years.
Mike transformed Sportsman's from a small corner liquor store into the highest grossing independent wine and spirits retail chain in Arizona's history. In 2006 Mike sold Sportsman's, and in 2007 he opened Fine's Cellar, a restaurant and retail shop. In 2009 he sold Fine's Cellar and began a new career as a winery professional. Since 2007 he has held sales and marketing positions with Southern Wine & Spirits, C Mondavi and Family, Truett Hurst Inc. and Smith Family Wines / Paraiso Vineyards.
"We are excited to welcome Mike to the Mt. Beautiful team," says Robert Watkins, CEO of Mt. Beautiful, Teece Family Vineyards and Farms. "We especially look forward to Mike's expertise in implementing plans for achieving sales objectives and revenue targets, developing sales policies and plans, formulating pricing strategies and developing new sales territories for product distribution to assure increases in market share, sales and profitability. Mike is a veteran in the wine and spirits industry, and possesses experience on the retail, on-premise and distributor levels that will benefit Mt. Beautiful in the market place."
About Mt. Beautiful Winery
Beautiful wine comes from a beautiful place. Mt. Beautiful wines are the expression of the wild, rugged and breathtakingly scenic region of North Canterbury. Certified-sustainable and estate-grown, these distinctively restrained wines let the pure terroir shine through. Only seven miles from the ocean, the vineyards are protected from harsh sea winds by their benevolent namesake, Mt. Beautiful. World-renowned scholar/entrepreneur and New Zealand native David Teece, together with his wife Leigh, spent two years searching for just this spot, where they could pioneer an undiscovered region and fulfill their dream of bringing the best of New Zealand to the world. Mt. Beautiful is the first vineyard of a commercial size to be planted outside of an established New Zealand region in 20 years.

Region:
New Zealand
Job Function:
Sales/Marketing