Cooper's Hawk Winery & Restaurants Expands Winery Team with New Hire Brit Zotovich
Posted on March 05, 2018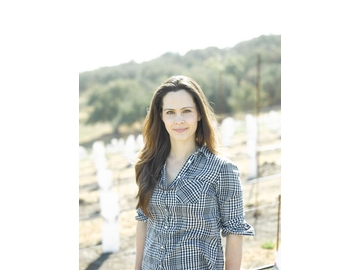 Hawk Winery & Restaurants, a lifestyle brand centered around food and wine, today announced two additions to their winery team. David Patneaude joins the company as Vice President of Winery Operations, and Brit Zotovich as Supply Relations & Sourcing Manager. Patneaude and Zotovich, who come to Cooper's Hawk by way of Precept Wine and Terravant Wine Company respectively, will report to Ben Hummer, Cooper's Hawk Senior Vice President of Winery Operations. The announcement comes on the heels of the company's ranking as the 34th largest winery in the U.S.
"The hiring of David and Brit represent a significant milestone in the growth of our winery," says Hummer. "Our production has increased by nearly 40 percent in the last three years, due, in part, to the acceleration of membership in our Wine Club. These two proven professionals share our passion for crafting world-class wines, and bring significant experience from wineries that have successfully navigated rapid growth."
Brit Zotovich is an accomplished winemaker with a strong background in building and sustaining successful partnerships with vineyard owners and managers. She is charged with vineyard assessment and grower relations, sourcing analysis and strategic planning. During her tenure at Terravant, Zotovich worked with a large array of high-volume domestic and international winery clients, structuring cross-branding collaborations and sourcing grapes to meet the stringent demands inherent to producing the ultra-premium custom wines that the company is known for.
A California native, Zotovich graduated from California Polytechnic State University with an Agribusiness Major, International Management Concentration, and a Wine and Viticulture Minor. In her spare time, she and her husband Ryan and their longtime friend Anna Clifford (VP of Winemaking at Terravant) collaborate on 650-case craft wine and hard apple cider at Dreamcôte Wine Company.
"These two rising stars of the wine industry will help our company successfully expand, diversify and elevate our wine portfolio," says Tim McEnery, Cooper's Hawk Founder & CEO. "David and Brit share our passion for creating amazing wine for our Wine Club members and our restaurant and tasting room guests."

About Cooper's Hawk Winery & Restaurants
Founded in 2005 by CEO Tim McEnery, Cooper's Hawk Winery & Restaurants is built upon the belief that food and wine hold the power to forge lasting connections. A lifestyle brand focused on creating memorable moments that enrich lives, Cooper's Hawk is the 34th largest winery in the U.S. and home to over 300,000 Wine Club Members. The concept is a fusion of familiar elements – winery, modern casual restaurant, Napa-style tasting room and artisanal retail market – that has combined to create an entirely new hospitality experience. Cooper's Hawk has won over 400 awards for its wine and has been named the Official Wine of the Screen Actors Guild® Awards through 2020. Cooper's Hawk wines are sourced, blended, aged, bottled and distributed exclusively through Cooper's Hawk.
Region:
Illinois
Job Function:
Sales/Marketing