Scheid Family Wines Hires Keith Knack as Sales Manager for Indiana & Michigan
Posted on February 01, 2018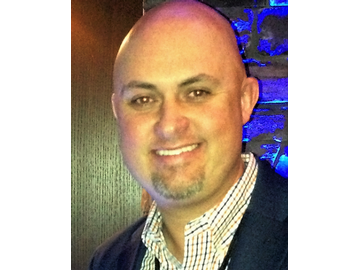 SALINAS, California – February 1, 2018 – Scheid Family Wines (SFW) announced today it has hired Keith Knack as Multi-State Manager for Indiana and Michigan. As part of his duties, Keith will work with the company's existing distributors, overseeing and managing education, inventory control, pricing, promotions, incentive programming and market visits. He will expand existing business and develop opportunities in both on- and off-premise accounts including independents, local chains and multi-state chains.
Keith has been in the wine and spirits business for 21 years working for both suppliers and distributors. His resume includes management positions at Moet Hennessey, Imperial Beverage and J. Lewis Cooper (now Great Lakes Wine & Spirits). Prior to his wine and spirits career, Keith spent seven years in the US Army as a Military Police Officer. He was stationed in Germany for several years and was involved with the NATO enforcement of the Peace Accord in the former Yugoslavia. Keith has earned numerous awards and credentials within the wine industry and has successfully passed courses on wine, Cognac and Champagne.
According to Heidi Scheid, Executive Vice President at SFW, "We are excited to welcome Keith to our sales team. In addition to his extensive wine knowledge and industry experience, he has deep relationships with key accounts and industry leaders across the Midwest. Keith will be integral in our efforts to expand our presence in this important market."
Scheid Family Wines was founded in 1972 when Al Scheid planted his first vineyards in Monterey County. Today, the family owns 11 estate vineyards along a 70-mile stretch of the Salinas Valley. In 2005, the Scheid family built a state-of-the-art winery with a crush capacity of 30,000 tons. The company also built a small Reserve Winery for their luxury-class, limited-production wines. With 4,000 acres of vineyards planted to 39 varieties including 20 distinct clones of Pinot Noir, Scheid Family Wines is positioned to quickly respond to consumer preferences and market demands.
About Scheid Family Wines
Scheid Family Wines has farmed wine grapes in Monterey County since 1972. With 4,000 acres of sustainably certified vineyards located along a 70-mile spread of the Salinas Valley and a large scale, state-of-the-art winery, Scheid Family Wines is fully-integrated to bring high quality estate-grown wines to the marketplace. The Scheid Family Wines nationally distributed portfolio includes Scheid Vineyards, District 7, Metz Road, VDR, Stokes' Ghost, GIFFT, Ranch 32 and Ryder Estate. In addition, Scheid Family Wines produces over 15 regionally distributed brands for specific clients or distributors.
Region:
Central Valley
Job Function:
Sales/Marketing