Southern Glazer's Wine & Spirits Appoints Pat Pokorny to EVP and GM of Pennsylvania
Posted on January 15, 2018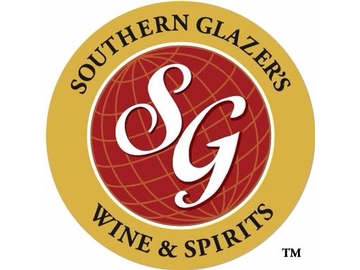 MIAMI and DALLAS, January 15, 2018—Southern Glazer's Wine & Spirits ("Southern Glazer's")—the largest North American wine and spirits distribution company—today announced that it has appointed Pat Pokorny to the position of Executive Vice President and General Manager, Pennsylvania, effective January 15, 2018. In this role, Mr. Pokorny will be responsible for the company's performance in the state of Pennsylvania, and will report directly to Scott Oppenheimer, Regional President, Canada and Control States, for Southern Glazer's.
"Pat is a hardworking, high-integrity leader with an excellent track record for delivering results," said Oppenheimer. "We are thrilled to have someone of his caliber and experience leading this important market for the Company."
Mr. Pokorny brings more than 20 years of experience in the beverage alcohol industry to his new role. Most recently, he held the position of Vice President of the Control State and Military region for Moet Hennessy USA. Prior to that role he was Vice President of the Mid-Atlantic Region, Belvedere Vodka and National On-Premise. Before joining Moet Hennessy USA, he held multiple roles of increasing responsibility in the Northeast and Western U.S. with Millennium Imports, Terlato Imports, and Churchill Distributors. Mr. Pokorny earned a Bachelor of Science degree from Frostburg State University.
"Pat has an excellent understanding of Control State operations, as well as the Pennsylvania market specifically," added Brad Vassar, Chief Operating Officer, Southern Glazer's. "In addition, he is highly effective at building brands and even more importantly, effective teams. We look forward to having Pat join the Southern Glazer's family."
About Southern Glazer's Wine & Spirits
Southern Glazer's Wine & Spirits is North America's largest wine and spirits distributor, and the preeminent data insights company for alcoholic beverages. The Company has operations in 44 U.S. states and the District of Columbia, Canada, and the Caribbean, and employs more than 20,000 team members. Southern Glazer's urges all retail customers and adult consumers to market, sell, serve, and enjoy its products responsibly. For more information visit www.southernglazers.com. Follow us on Twitter and Instagram @sgwinespirits and on Facebook at Facebook.com/SouthernGlazers.
Regions:
Texas; Florida
Job Function:
President/Owner/GM, Vineyard Management/Viticulture, General Manager