Royal Wine Appoints Jeremy R. Briese Rocky Mountain Mindwest Manager
Posted on January 15, 2018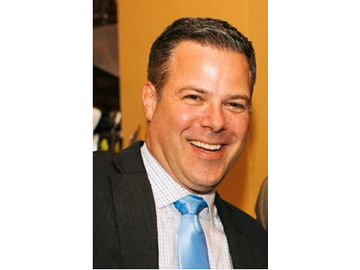 Bayonne, NJ, JAN 15, 2018– The Royal Wine Corp., the leading producer, importer, and distributor of kosher wines and spirits, today announced that Jeremy R. Briese has joined the organization as it Rocky Mountain Midwest Manager.
Briese has served as Key Account Representative for Johnson Brothers Liqueur Company for the past 13 years. He will handle sales in Wisconsin, Minnesota, South Dakota, North Dakota, Nebraska, and Colorado.
"Jeremy's experience, passion, fine wine knowledge, and street experience caught my eye when I met him earlier last year," said Douglas G. Simon, VP, National Sales Manager, Royal Wine Corp. "We certainly have a win-win for both companies moving forward, and we are proud to welcome him."
Briese brings to Royal Wine a comprehensive sales experience in the fine wine industry. He held the title of top salesman at the St. Paul-based Johnson Brothers for 10 years. Prior to that, he was a sales representative for Acosta Sales & Marketing, Eden Prairie, MN, and branch rental manager at Enterprise Rent-a-Car, Spring Lake Park, MN. Briese holds a Bachelor of Science in Economics from Minnesota State University.
About The Royal Wine Corporation:
Founded in 1848, Royal Wine Corp. has been owned and operated in the United States by the Herzog family, whose winemaking roots date back eight generations to 19th century Czechoslovakia.
Today, Royal Wine Corp is the leading producer, importer and distributor of kosher wines and spirits. Headquartered in Bayonne, NJ, it offers more than 300 brands in its portfolio including Bartenura Moscato, the best-selling Italian Moscato in America (kosher or not) which they own.
Their portfolio of domestic and international wines hail from nearly every significant wine producing region in the world including California, France, Italy and Spain, as well as Israel, New Zealand and Argentina.
Additionally, Royal Wine Corp. imports, produces and distributes a growing portfolio of spirit and liqueurs which includes many sought after scotches, bourbons, tequilas and vodkas as well as hard to find specialty items such as flavored brandies and liqueurs.
The company owns and operates the Kedem Winery in upstate New York, with a tasting room and gift shop as well as Herzog Wine Cellars in Oxnard, California, a state-of-the-art-facility featuring guided wine tours, a fully staffed modern tasting room, gift shop and catering facilities. Additionally, the Oxnard winery houses the award-winning restaurant Tierra Sur, serving the finest Mediterranean inspired contemporary California Cuisine.
Region:
New Jersey