Scheid Family Wines Hires Brian Escobar as Sales Manager in California
Posted on January 11, 2018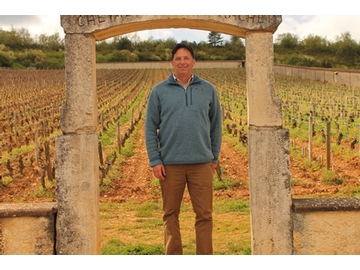 SALINAS, California – January 11, 2018 – Scheid Family Wines (SFW) announced today it has hired two new sales managers to handle distributor support in California. They will work with the newly appointed Young's Market Company to grow representation and sales in restaurants and independent fine wine shops across the state.
Scheid Family Wines was founded in 1972 when Al Scheid planted his first vineyards in Monterey County. Today, the family owns 11 estate vineyards along a 70-mile stretch of the Salinas Valley. In 2005, the Scheid family built a state-of-the-art winery with a crush capacity of 30,000 tons. The company also built a small Reserve Winery where their luxury-class, limited-production wines are produced. With 4,000 acres of vineyards planted to 39 varieties including 20 distinct clones of Pinot Noir, Scheid Family Wines is positioned to quickly respond to consumer preferences and market demands.
Brian Escobar will handle Northern California from his base in San Francisco. Brian has more than 20 years of restaurant and wine industry experience. Prior to SFW, he worked as an import specialist at American Wine & Spirits. Brian was also a sales rep for Swirl, Martine's Wines and Regal Wine Company. On the restaurant side, he was the general manager and wine director at several prestigious establishments in San Francisco including Cortez Restaurant, Chow/Park Chow and Moose's. Early in his career, Brian was a manager at Bradley Ogden's Arterra Restaurant in Del Mar, CA.
About Scheid Family Wines
Scheid Family Wines has farmed wine grapes in Monterey County, California since 1972. With 4,000 acres of sustainably-certified vineyards located along a 70-mile spread of the Salinas Valley and a large scale, state-of-the-art winery, Scheid Family Wines is fully-integrated to bring high quality estate grown wines to the marketplace. The Scheid Family Wines nationally-distributed portfolio includes Scheid Vineyards, District 7, Metz Road, VDR, Stokes' Ghost, GIFFT, Ranch 32 and Ryder Estate. In addition, Scheid Family Wines produces over 15 regionally distributed brands for specific clients or distributors.
Region:
Central Coast
Job Function:
Sales/Marketing