Gaw Van Male LLP Names New Business Partner
Posted on January 11, 2018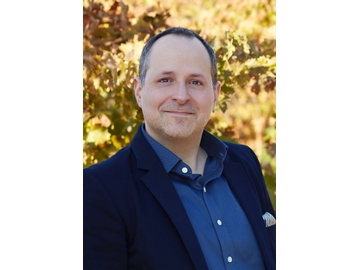 Napa, Calif., January 8, 2018— Gaw Van Male LLP is pleased to announce that Marc Hauser has joined the firm's Napa office as a partner in the wine and business law departments.
"Marc has twenty years of experience in corporate and real estate law, particularly in complex business transactions and capital markets," said Erik Lawrence, managing partner of Gaw Van Male. "His experience leading sophisticated deals, as well as his years of in-house counsel experience providing advice at a sophisticated family office and investment firm, will add depth to our strong practice in Napa and throughout the region."
Hauser has experience with all aspects of business law, managing the legal side of over $4 billion of investments across asset classes in the past four years alone, including mergers and acquisitions, public and private capital markets financings, real estate, restructurings, family office, and general corporate law. Prior to joining Gaw Van Male, Hauser spent fifteen years as in-house counsel to Equity Group Investments in Chicago, the private investment firm and family office of billionaire investor Sam Zell. Included in his years of experience advising Zell and EGI's team of investors was the $8.2 billion acquisition of the Tribune Company.
"Gaw Van Male is the premier boutique law firm in Napa for wine law and estate planning. I'm incredibly excited to be joining such a dynamic and growing team, and hope to capitalize on the tremendous reputation that the firm has earned in Napa Valley and beyond," Hauser said.
Hauser earned a J.D., cum laude, from Northwestern University School of Law, and a bachelor's degree from Northwestern University College of Arts and Sciences. He is not yet admitted to practice in California. Hauser is admitted to practice in Illinois.
Gaw Van Male is located at 1000 Main Street, 3rd floor, Napa, California, 707-252-9000.
About Gaw Van Male
Attorneys Dave Gaw and Nicholas Van Male founded Gaw Van Male in 1972, with the firm opening its Solano County office in 1989. Over more than 40 years, the firm has grown to become one of Napa Valley's and Solano county's premier law firms. Founder Dave Gaw developed the Gaw System™ of wealth preservation. Gaw Van Male has become one of California's leading estate planning a business firms. The firm has a state wide practice, with other professionals throughout the state of California referring clients to it. GVM proudly lists some of California's leading business owners, vintners, vineyard owners, farmers and ranchers as clients, serving them in estate planning, wine, business and real estate law.
Region:
Napa & Sonoma
Job Function:
Business Law