Patrick Baker Joins Agrothermal Systems as VP of Sales
Posted on January 08, 2018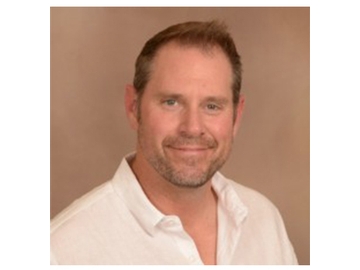 Napa, CA, January 8, 2018 - Agrothermal Systems® is pleased to announce the addition of Patrick Baker as Vice President of Sales, North America. "We are thrilled to have found someone with such vast industry experience and knowledge to direct our sales efforts," stated Marty Fischer, CEO, "Patrick has been an innovator, most recently, as General Manager of Vintrace, North America with experience as a grower, winemaker, educator and software vendor. He understands both sides of the selling equation and how to overcome the challenges facing our business."
According to Baker, "As a GM and winemaker, I've seen firsthand the technological advancements particular to wine production in my career thus far, but only recently has viticultural technology expanded and gained wider acceptance. The science based advancements introduced by Agrothermal applications in terms of wine quality, eco-impact and yields are absolutely compelling."
After a successful career in corporate America, Baker made the leap to wine upon purchasing a Carneros vineyard. With 15+ years in the industry as a grower, winemaker, and General Manager, Baker fully understands the challenges of growing grapes, making wines, and managing winery operations.
Patrick's continued education and hands-on practical experience in vineyards and wineries has also benefited his students at Sonoma State University where he serves as an instructor of the Wine Business Management program.
"I'm very excited to be a part of the team and share this technology with my wine industry colleagues," Baker concluded.
The addition of Baker marks a significant expansion of the Agrothermal sales capabilities. Fischer explained, "We are facing rapid growth opportunities within the wine industry and need a dedicated sales professional to make sure our customers are well served, have access to service needs, and can rapidly gain the advantages offered by our technology."
Agrothermal Systems is based in Napa, California and is a DBA of Lazo TPC Global, Inc. a California Corporation. Agrothermal Systems has pioneered the use of Thermaculture treatment services as a sustainable, low cost technology to increase yields, reduce pesticide needs and improve crop qualities. The company holds patents on Thermal Pest Control and has patents pending on other aspects of the technology.

Region:
Napa & Sonoma
Job Function:
Sales/Marketing