Kat Gore Joins Fetzer Vineyards as PR & Communications Specialist
Posted on January 03, 2018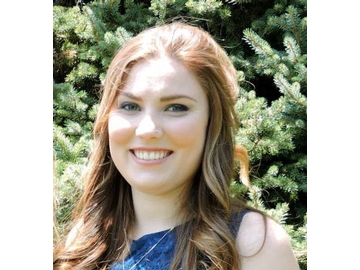 Mendocino County, Calif. —Fetzer Vineyards, a leader in sustainable winegrowing committed to restoring, revitalizing and regenerating ecosystems and communities while producing premium wines, has hired Kat Gore as PR & Communications Specialist.
Gore joins Fetzer Vineyards from The eLearning Guild, a community of practice for designers, developers and managers of eLearning based in Santa Rosa, where she was Marketing Coordinator & Copywriter. Prior to her role at the Guild, Gore worked as a journalist for Sonoma West Publishers in Sonoma County, where she was responsible for crafting local news stories and copyediting 50 or more pages of editorial content per week. During college, Gore gained exposure to political and policy arenas as a Marketing and Communications Intern for Human Rights Campaign, among America's largest civil rights organizations.
In her new role at Fetzer Vineyards, Gore will support brand-focused, corporate and sustainability communications endeavors for Fetzer Vineyards at an exciting time for the vintner, celebrating 50 years of Earth-friendly winegrowing in 2018 and recently recognized with a Momentum for Change award for its climate-smart practices by the United Nations. Gore will report to Director of PR & Communications, Courtney Cochran, and contribute to a broad set of initiatives aimed at growing awareness for the Hopland-based winery and its portfolio among media, stakeholder and consumer audiences.
"Kat brings a terrific skillset to Fetzer Vineyards along with lots of passion for the wine industry," said Cochran. "Her strong creative acumen, together with a rigorous approach to data analysis and critical thinking, creates a strong foundation for effectively communicating with our key audiences."
Gore graduated Magna Cum Laude with a BS in Journalism from California Polytechnic State University, San Luis Obispo. Hailing from a wine family, Gore grew up spending time at her family vineyard in Sonoma County, and today looks forward to bringing her love for writing and communications to the wine industry.
About Fetzer Vineyards
Founded in 1968 by Barney Fetzer in Mendocino County, California, Fetzer Vineyards is an award-winning purveyor of wines from sustainable, organic and biodynamic grapes. In addition to robust offerings under the winery's flagship Fetzer label, the winery also crafts the leading wine from organic grapes, Bonterra Organic Vineyards, named the 2016 American Winery of the Year by Wine Enthusiast magazine. Other offerings include Adorada, Anthony's Hill, Jekel Vineyards, Sanctuary Wines and 1000 Stories, a Bourbon barrel-aged Zinfandel recognized as a 2016 IMPACT Hot Prospect brand, as well as Chilean import Viña Maipo.
Part of global winery Viña Concha y Toro, Fetzer Vineyards exports its diverse wines to more than 50 countries worldwide. Recently, the winery entered the ultra-luxury wine and spirits category by forging a partnership with Kentucky Peerless Distilling Co. to sell its historic craft rye whiskey.
Region:
Central Coast
Job Function:
Sales/Marketing, Direct to Consumer, Public Relations & Communication Specialist