Ashley Riggs Named Chief Operating Officer of Walla Walla Valley Wine Alliance
Posted on November 28, 2017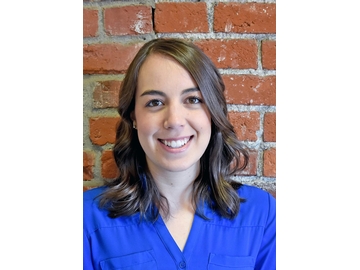 The Walla Walla Valley Wine Alliance (WWVWA) has promoted Ashley Riggs to Chief Operating Officer. Riggs' promotion coincides with the departure of Executive Director Heather Unwin who will leave the Alliance at the end of December. The two will work together through the end of the year to ensure a smooth transition, and Unwin will remain available to work with the organization as needed in 2018.

"Ashley has done an outstanding job organizing and implementing programs and special events designed to foster local, national and international regard for Walla Walla's world-class vineyards and wines," said Muriel Kenyon, WWVWA Board President. "Ashley has a real talent for bringing members, partners and the community together to build strong relationships with media, consumers and trade," added Kenyon. She credits Riggs with the growth and success of two of the organization's most important initiatives, Reveal Walla Walla Valley Wine Auction and Celebrate Walla Walla.

Riggs is a Walla Walla native and has served as the WWVWA's Communications and Marketing Manager since March 2016. Prior to joining the Alliance, Riggs worked for the Tillamook County Creamery Association in advertising and marketing roles.

According to Kenyon, Riggs' operational skills have been a perfect complement to Unwin's strategic planning abilities. "Heather has done an excellent job solidifying the organization's direction and diversifying our funding sources, most recently securing a $100,000 grant for 2018 from the City of Walla Walla for programs including WWander Walla Walla Valley Wine," Kenyon said. WWander Walla Walla
Valley Wine is a campaign designed to entice wine lovers to visit the area.

"I am proud of all the Alliance has achieved in the last year to strengthen the Walla Walla wine brand," said Unwin who joined the group in January 2017. She leaves the organization in pursuit of what she describes as her desire "to satisfy an entrepreneurial drive." Unwin called Riggs "tremendously talented" adding, "She has the collaborative and organizational abilities necessary to continue to grow regard for the Walla Walla Valley with the Board's strategic oversight."

As COO, Riggs will oversee a number of Alliance initiatives in 2018, including Reveal Walla Walla, a trade auction held April 15-16. Later in the year, Celebrate Walla Walla will bring more than 60 local winemakers together with several renowned international vintners for a series of consumer and media tastings and special events offering an insider's look at Merlot, one of the world's most beguiling grape varieties. The event will be held from June 14-16.

About the Walla Walla Valley Wine Alliance
The Walla Walla Valley Wine Alliance is a non-profit wine industry membership organization whose primary mission is the marketing of the Walla Walla Valley's American Viticultural Area (AVA). The Wine Alliance functions as the leading informational resource for consumers, media and trade interested in learning more about the Valley's wine industry. More information about the Walla Walla Valley Wine Alliance and its mission can be found at www.wallawallawine.com.
Region:
Washington
Job Function:
Vineyard Management/Viticulture, COO