Addison Rex Named General Manager at Deerfield Ranch Winery
Posted on June 09, 2017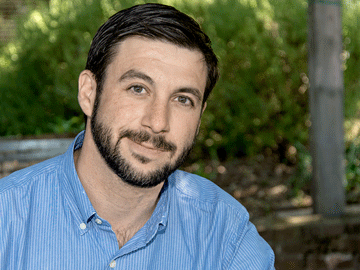 KENWOOD, CA, June 8, 2017 – Deerfield Ranch Winery announced the promotion of Addison Rex to General Manager. The announcement was made by Robert and PJ Rex, Managing Partners of Deerfield.
Addison Rex joined the Deerfield Ranch Winery team as a seasonal harvest worker in 2009. After chronicling his experiences as a "cellar rat" in a popular blog, he was offered the position of Social Media Manager. His varied skill set made him a natural fit for the Operations Manager position, in which he served for 6 years, gaining critical experience in all aspects of the management of the winery.
"Addison is both creative and has strong technical ability which make him ideal for the GM role, which requires flexibility. He's worked hard to get to this position and we think he'll drive the future growth of the company," said Robert Rex, Managing Partner and Director of Winemaking.
As General Manager, Addison Rex will be responsible for the management of the day-to-day operations of the company, as well as the development and implementation strategic long-term planning.
"It's been quite a ride. Deerfield is a truly special place, created by the hard work of many and the vision of Robert and PJ. I'm excited for the what the future holds," says Addison Rex.
Deerfield Ranch Winery surrounded by the Kenwood Wetlands is located at 10200 Sonoma Highway in Kenwood, California. Deerfield is a certified organic winery producing about 12,000 cases annually of low histamine, low sulfite Clean Wine®. The tasting room, open daily, is located in the heart of their 23,000 square foot cave.
www.deerfieldranch.com

Region:
Napa & Sonoma
Job Function:
President/Owner/GM