Gaw Van Male Takes Wine Law Practice to the Next Level
Posted on May 22, 2017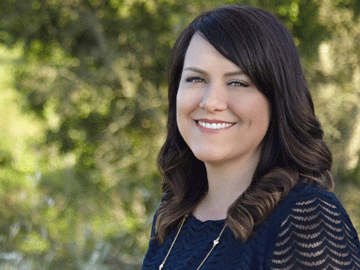 Napa, Calif.—Gaw Van Male, Napa's premiere wine, business law and estate planning firm, has hired Carlie Speelman, a paralegal specialist in alcohol beverage matters.
A Northern California native, Carlie has spent over a decade in the wine industry advising her internal clients on every aspect of alcohol beverage regulation including trade practices, compliance and licensing. Prior to joining Gaw Van Male, Carlie worked in the Legal and Regulatory Affairs departments of Treasury Wine Estates, Trinchero Family Estates and Francis Ford Coppola Presents. She received her paralegal certification from the University of California, Davis.
Carlie's appointment to the seasoned wine law team further strengthens the Firm's wine law practice, and broadens the scope of services they offer clients. Gaw Van Male proudly lists some of California's leading vintners, vineyard owners, farmers and ranchers as clients, serving them in wine, business and real estate law, estate and succession planning and more from its headquarters in the city of Napa.
Erik Lawrence, co-leader of Gaw Van Male's Wine Law practice group expands, "We are delighted that Carlie has joined our team. Her knowledge and skills greatly increase the services we are able to provide our clients in the wine industry. From our time working together at Trinchero Family Estates, I know Carlie to be extremely diligent and creative in finding solutions for her clients."
Gaw Van Male is located at 1000 Main Street in Napa, 707.252.9000.
About Gaw Van Male, LLP
Attorneys Dave Gaw and Nicholas Van Male founded Gaw Van Male in 1972. Over the last 40 years the firm has grown to become one of the wine industry's premier law firms serving clients in the North Bay and beyond.
Region:
Napa & Sonoma