Blends announces Eduardo Hidalgo as Northeast Regional Sales Manager
Posted on May 08, 2017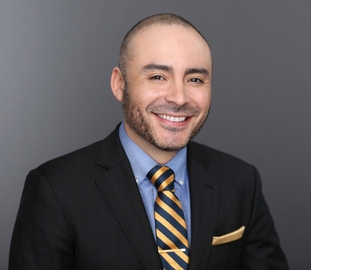 Blends, an international portfolio of family-owned wineries, is pleased to announce the hiring of Eduardo Hidalgo as the new Northeast Regional Sales Manager. Mr. Hildalgo, who holds a BA in Marketing and Communications, a Level 4 WSET certification, and graduated from the Culinary Institute Wine Business Program, is responsible for overseeing all aspects of sales, distributor relations, and promotion for the entire Northeastern region from Delaware to Maine. He is based in New York City and reports directly to Heather Price, Blends Executive Vice President of Sales and Marketing.
Eduardo Hidalgo brings an impressive range of experience working with international wine brands to his new position. After graduating from the Catholic University in his native country of Chile, Eduardo began his career in the U.S. working at Dean & Deluca and Robert Sinskey Winery, both in Napa Valley, California. He then went on to hold strategic sales positions at the renowned Cousino Macul Winery where he worked as the North American Brand Manager (Canada, the U.S. and Puerto Rico) and, most recently, he was with the Winebow Group in New York. In his spare time, you will find Eduardo enjoying the open road on his beloved Ducati motorcycle.
"I am very excited to be stepping into the role of Northeast Regional Sales Manager," says Eduardo. "Blends has assembled a diverse portfolio of wineries from some of the world's most respected wine regions. That, coupled with an emphasis on quality, make it particularly well-suited for the variety of markets and sales channels that I will be covering."
"Eduardo brings a great understanding of the wines we represent and an infectious enthusiasm", says Executive Vice President, Heather Price. "He knows the market, has incredible wine knowledge and established relationships with both distributors and key accounts that will make his transition seamless. We are excited to have him join our team."
Blends is an international family of wine estates owned by Alejandro P. Bulgheroni that produces fine wines from some of the world's most renowned wine regions. The portfolio includes: Renwood Winery from California's Amador County, The Cleaver from California, Bodega Vistalba, Tomero, Arido and Bodega Argento wineries from Argentina's Mendoza region, Bodega Garzón of Uruguay, and Chateau Suau in Bordeaux, France. For more information, visit blendsinc.com.
Job Function:
Cellarmaster/Production, Sales/Marketing