Mt. Beautiful USA Names Tiffany Tonnerre Western U.S. Sales Manager
Posted on March 23, 2017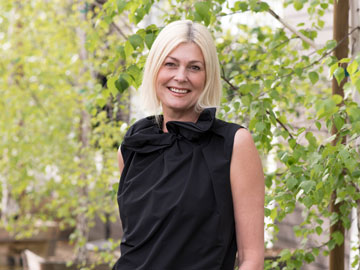 Benicia, March 23, 2017 - Mt. Beautiful USA, The import, sales and marketing company owned by Mt. Beautiful New Zealand, welcomes its new Western US Sales Manager, Tiffany Tonnerre. Effective March 27, 2017, Tonnerre will manage and increase Mt. Beautiful's expansive growth throughout the Western United States.
Tonnerre possesses over 20 years' combined experience in the food and beverage industry. Most recently she was the Northern California Key Accounts Manager for Henry Wine Group. Prior roles in the wine industry include serving as the Northwest Regional Manager for Champagne Laurent-Perrier for over 10 years, as well serving as a Fine Wine Key Account Specialist with Southern Wine & Spirits.
"We are very excited to welcome Tiffany to the Mt. Beautiful team," says Robert Watkins, CEO of Mt Beautiful, Teece Family Vineyards and Farms. "Given our exponential growth this past year, I look forward to Tiffany's contributions managing and enriching our distributor relationships throughout the Western United States. Tiffany is a well-respected professional in the industry and possesses a breadth of sales experience at many levels that will serve Mt. Beautiful well in the market place."
About Mt. Beautiful Winery

Beautiful wine comes from a beautiful place. Mt. Beautiful wines are the expression of the wild, rugged and breathtakingly scenic region of North Canterbury. Certified-sustainable and estate-grown, these distinctively restrained wines let the pure terroir shine through. Only seven miles from the ocean, the vineyards are protected from harsh sea winds by their benevolent namesake, Mt. Beautiful. World-renowned scholar/entrepreneur and New Zealand native David Teece, together with his wife Leigh, spent two years searching for just this spot, where they could pioneer an undiscovered region and fulfill their dream of bringing the best of New Zealand to the world. Mt. Beautiful is the first vineyard of a commercial size to be planted outside of an established New Zealand region in 20 years.
Contact Tiffany Tonnerre directly at tiffany@mtbeautiful.co.nz.
Learn about Mt. Beautiful Winery at www.mtbeautiful.co.nz.

Regions:
Southwest, USA; The Plains, USA; California, USA; Northwest, USA
Job Function:
Sales/Marketing