Universal Packaging Promotes Nicole Kaseberg to Vice President of Sales and Marketing
Posted on December 13, 2016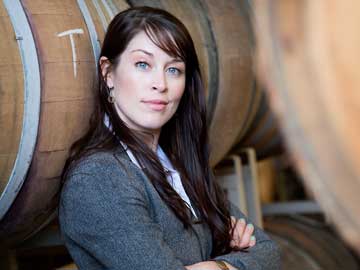 VERNON, BC (December 2016) …Universal Packaging announced today that Nicole Kaseberg has been promoted to Vice President of Sales and Marketing. Nicole had previously been Director of Sales and Marketing. This promotion was due to Nicole's excellent results in her previous role. She has helped drive the company's top and bottom lines to new heights.
President and CEO Steve Pelkey commented, "Nicole has done an outstanding job leading our go-to-market team. This includes all aspects of customer interactions including Sales, Marketing and Customer Service. Additionally, she was instrumental in the re-branding of our company and website and she has been fully engaged in our social media platforms. As well, she has played an integral part of the senior management team at Universal Packaging. Overall, she has done a tremendous job helping us achieve our company goals in conjunction with the rest of the Universal Packaging Team."
Universal Packaging has been the leader in bottle screen printing and packaging solutions for the wine, beer and spirit industries since 1985. The family-owned company is located in Vernon, British Columbia, where it operates a 40,000 square-foot decorating facility and warehouse, employing over 60 teammates. Universal Packaging is a one-stop packaging shop providing "peace of mind" to craft beverage producers in North America. The corporate website is www.thinkuniversal.com.

Region:
Canada
Job Function:
Sales/Marketing