Frank Markovich joins V2 as Region Manager for Florida
Posted on December 08, 2016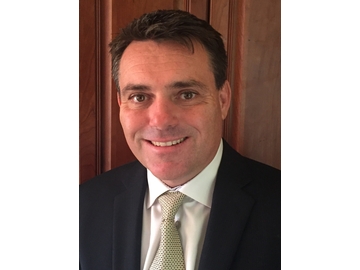 Frank Markovich recently joined V2 as Region Manager for Florida. He is a 14-year veteran of the beverage industry having worked for Robert Mondavi Winery, Laetitia Vineyards and most recently Grgich Hills Estate after a successful stint in the U.S. Army. He brings to V2 Wine Group great experience and success in managing wholesalers and calling on national and regional accounts throughout Florida as well as working the many local independent accounts throughout Florida.

"This continued fine-tuning of our organization is a key part of our strategy to constantly improve our approach and results in this hyper-competitive marketplace," commented Katy Leese, Co-Founder and General Manager of V2 Wine Group. "To be the best, you must employ the best and this is what we strive to do".

V2 Wine Group is a wine producer and provides sales and marketing services to a limited group of family owned wineries. With a wine portfolio that includes Bouchaine Vineyards, Cameron Hughes Wines, Dry Creek Vineyard, La Follette Wines, Lucinda & Millie Wines, Merryvale Family of Wines, Morandé, Quivira Vineyards, Starmont Winery, Steelhead Vineyards, Toad Hollow Vineyards, Torbreck Vintners, and Vindicated Wines, V2 is dedicated to building strong, innovative wine brands in the North American marketplace. Founded in 2010, the company is a partnership between wine industry veterans Dan and Katy Leese and entrepreneur Pete Kight.
Region:
Florida
Job Function:
Sales/Marketing