Kevin Miller Fills New Sales Position for Quintessential in South Florida
Posted on November 11, 2016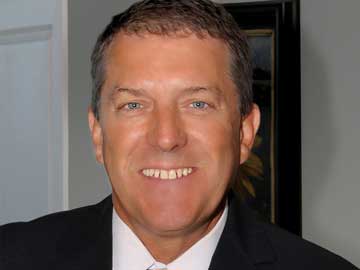 In an effort to keep pace with a growing portfolio of family owned-and-operated wineries from around the world, fine wine import, marketing and sales company Quintessential continues to invest in qualified sales personnel around the country, creating a network ready to meet increasing demands and exceed past sales successes.
In Florida, Kevin Miller fills a new position as Quintessential's South Florida Sales Representative, reporting to Florida State Sales Manager Kim Braddock. He will be responsible for all sales and promotional activities on behalf of Quintessential's family-owned producers around the world, working closely with the company's South Florida distributors. His territory will encompass Palm Beach through Key West, including the Boca Raton, Ft. Lauderdale and Miami areas (and all markets to the West Coast), while Kim Braddock handles Central and Northern Florida.
Born in Columbia, South Carolina and raised in Jacksonville, Florida, Kevin has nearly a decade of experience in the wine and spirits industry. Prior to joining Quintessential, he worked as a salesperson and a manager for a number of distributors in the area.
Kevin graduated from Florida State College in Jacksonville with an Associate Degree. He is Certified Wine Sommelier as well as a Certified Wine Educator and lives with his wife in West Palm Beach.
Region:
Southeast, USA
Job Function:
Sales/Marketing