Geoff Williams Joins Quintessential in Newly-Created Position
Posted on August 29, 2016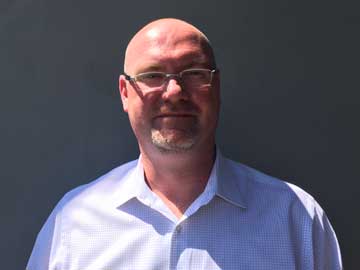 As it continues to increase its portfolio of family owned-and-operated wineries from around the world, Quintessential (the family-owned fine wine import, marketing and sales company headquartered in Napa, CA), is expanding its marketing team with the addition of a New World Wine Regions Wine and Spirits Brand Manager.
Geoff Williams has been hired to fill this newly-created position. He will be involved in developing and communicating brand marketing and promotional plans, as well as aiding the sales team in creating effective programming to achieve both short- and long-term sales goals for Quintessential's producer's from the United States, Chile, Argentina, Australia, South Africa and Brazil.
Born in Hayward and raised in Modesto, this Californian brings to Quintessential a long and impressive background in the wine and spirits industry. Before joining Quintessential, Geoff served as a Craft Spirits Specialist for Young's Market in California. He is both a Certified Sommelier and Certified Specialist of Wine.
Geoff studied at the University of California, Davis, receiving a BA in Political Science. He and his wife reside in Santa Rosa. Working out of Quintessential's headquarters, he reports directly to Steve and Dennis Kreps.
Job Function:
Sales/Marketing, Direct to Consumer