Quintessential Hires Phil Corrente as Southeast Regional Sales Manager
Posted on February 18, 2016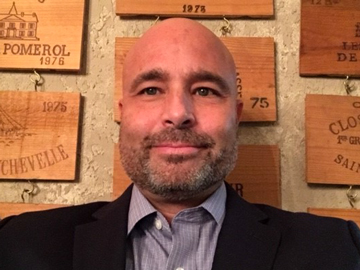 With the recent additions of legendary French winery Les Vins Georges Duboeuf and the well-known and respected Bodegas Farnia from Spain's Toro region, fine wine importer Quintessential has restructured its salesforce around the country, promoting several long-time salespeople and hiring new personnel to fill newly-created positions.
Phil Corrente joins Quintessential after more than 22 years' experience in the wine industry, first as a Fine Wine manager overseeing 16 sales representatives and over 3,000 labels for a major Florida distributor, then moving to the supplier side as the Western Sales Manager for a major California winery, directing sales in 11 states out of Denver, CO. He also worked at Remy Cointreau in the same capacity. In 2013, Phil returned to Florida as Southeast Regional Sales Manager for the CA winery.
With Quintessential, the Rhode Island native is responsible to manage the sales and promotional efforts of distributors and the company's sales personnel in Florida, Georgia, South Carolina, Tennessee, Mississippi, Alabama, North Carolina, Virginia, West Virginia, Delaware, Maryland and the District of Columbia. He is certified in the Wines and Spirits Education Trust and the Court of Sommeliers. Phil lives with his wife and four children in Boynton Beach, Florida.
Region:
Southeast, USA
Job Function:
Sales/Marketing