Brenda Hanson Joins Quintessential as Northeast Regional Sales Manager
Posted on February 18, 2016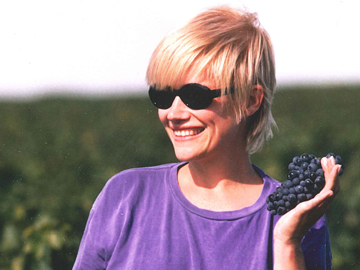 With the recent additions of legendary French winery Les Vins Georges Duboeuf and the well-known and respected Bodegas Farnia from Spain's Toro region, fine wine importer Quintessential has restructured its salesforce around the country, hiring a number of sales personnel for newly-created positions.
Brenda Hanson has spent her entire career in the wine and spirits industry in the Northeastern US. First working at a number of New York area restaurants, she moved to distributor wine sales in the late 1990s as a field sales representative for a well-known New York/ New Jersey distributor. Within a few years, she graduated to the importer side of the business, overseeing sales and promotions in New York and New Jersey for two fine wine importers.
Brenda returned to distributor sales as a Regional Manager for Upstate New York with a major Tri-State distributor. In 2009, she helped launch an "up and coming" distributor in New York and New Jersey, working to build the salesforce and shape the internal structure of the company.
At Quintessential, Brenda is Northeast Regional Manager, responsible to oversee all sales and promotional activities of the various distributors and five Quintessential salespeople in New York, New Jersey, Connecticut, Pennsylvania, Massachusetts, Rhode Island, New Hampshire, Vermont and Maine. Brenda lives in New York's historic Hudson Valley with her husband.
Region:
Northeast, USA