Ari Spoto Joins Leroi Barrels & Charlois Cooperage USA Team
Posted on January 22, 2016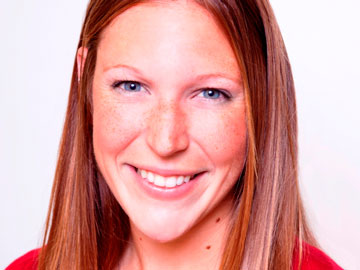 Leroi Barrels & Charlois Cooperage USA have added Ari Spoto to the team. North American Sales Director, Michael Mercer announced, "Our current client base deserves focused customer service with dedicated communication, tastings and the education of our new product lines for 2016." Ari will be the new representative for the Central Coast, Sierra Foothills regions of California and also focus on Canada.
"Ari Spoto is a third-generation winemaker. Growing up in a winemaking family, Ari has been involved in all aspects of the winemaking process for over 20 years. Ari completed her degree in Wine and Viticulture, emphasizing in Wine Business, at California Polytechnic in San Luis Obispo. She has lived and worked in both Napa Valley and Paso Robles making and selling wine. Ari traveled to Tasmania, Argentina and South Africa, making wine and researching abroad, and brought her findings back to California to help with her family's boutique, Oakville winery, Spoto Family Wines. She recently received her level one training from the Court of Master Sommeliers and is hoping to achieve her certified sommelier later this year. Ari is very excited to be back living on the Central Coast and be part of our team." said Mercer.
About Tonnellerie Leroi & Charlois Cooperage USA
With a mission to manufacture only the finest oak barrels both in France and the USA, Tonnellerie Leroi and Charlois Cooperage USA are owned by the Groupe Charlois, a leader in the industry of French oak stave production and wood craft for ageing wines and spirits.The Charlois family has been working as a stave-maker for generations, in Nièvre, the first oak forest in France. For more information, visit leroibarrels.com and charloiscooperageusa.com.
Regions:
Central Coast; Canada; other
Job Function:
President/Owner/GM, Sales/Marketing