Erik Lawrence Made Partner at Gaw Van Male
Posted on January 08, 2016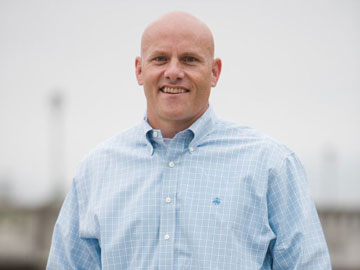 Napa, Calif.—Gaw Van Male, Napa-based estate planning and wine law firm has announced Erik Lawrence as partner.
Lawrence practices wine law, mergers, sales, financing and acquisitions, business governance and operations and real estate law. He serves on the board of directors for the Napa Valley College Foundation and is a graduate of Leadership Napa Valley's Class 24. He is a graduate of UC Davis where he received his bachelor's and law degree. Prior to law school, he spent seven years as a commercial banker. Lawrence began his legal career in San Francisco, and later relocated back home to Napa where he initially worked for a local firm specializing in wine law. He served as in-house counsel for Trinchero Family Estates before joining GVM in 2014.
Attorneys Dave Gaw and Nicholas Van Male founded Gaw Van Male in 1972. Over more than 40 years, the firm has grown to become one of Napa Valley's premier law firms. Founder Dave Gaw developed the Gaw System™ of wealth preservation, and Gaw Van Male has become one of California's leading estate planning firms. Gaw Van Male proudly lists some of California's leading vineyard owners, winemakers, farmers and ranchers as clients, serving them in estate planning, wine and business law, succession planning and more.
Region:
Napa & Sonoma