Balletto Vineyards Adds Bill Francis as Viticulturist
Posted on January 05, 2016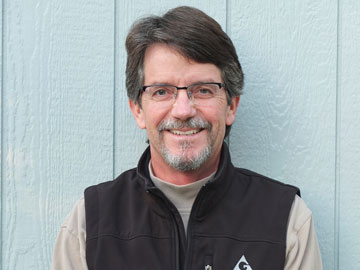 Santa Rosa, Calif. (January 5, 2016) – Balletto Vineyards, one of the few family-owned estate wineries in Sonoma County's Russian River Valley AVA, has added Bill Francis as Viticulturist. In this newly-created role, Francis will oversee all aspects of viticulture for Balletto Vineyards, including the sustainability program, vineyard inspections, and pest and fertility management. Francis will report directly to John Balletto, owner and founder of Balletto Vineyards.
"We welcome Bill as he joins the Balletto Vineyards family full-time," Balletto said. "Bill has worked with our land in other capacities, even before we grew wine grapes. His experience and knowledge of our estate vineyards will help us continue crafting wines that reflect the areas within Russian River Valley where the fruit is grown."
Francis, a native Northern California, has 17 years of experience in North Coast wine grape production. Prior to joining Balletto Vineyards, he was a branch manager with Wilbur-Ellis specializing in agronomy within Napa and Sonoma Counties.
Francis has been a California Certified Crop Advisor (CCA) for 21 years and a California Licensed Pest Control Advisor (PCA) for 28 years. He currently serves on the board of directors of the Northern California chapter of the California Association of Pest Control Advisors. Francis earned a Bachelor of Science in agriculture from the University of Arizona.
"There is no other team I rather work with than the one at Balletto Vineyards," Francis said. "This company was built from the ground up and has been successful because of the dedicated hardworking people behind it. Balletto Vineyards makes some of the best wines in the area, and I'm proud to now be part of the winemaking process."
About Balletto Vineyards
Balletto Vineyards is an estate winery in the famed Russian River Valley appellation of Sonoma County, California. Owned and operated by the Balletto family, Balletto Vineyards delivers honest and approachable estate wines meant to be enjoyed with family and friends. Owner John Balletto and his wife, Terri, started in the vegetable farming business, growing into the largest vegetable farm in Northern California. Seeing a bright future for wine grape growing in Russian River Valley, John and Terri transitioned to grape growing in 1995. In 2001, they created the first vintage of Balletto Vineyards estate wine from Russian River Valley. For more information, visit BallettoVineyards.com.
Region:
Napa & Sonoma
Job Function:
Vineyard Management/Viticulture