Dr. Markus Keller to Manage ASEV Scientific Publications Starting in 2016
Posted on December 08, 2015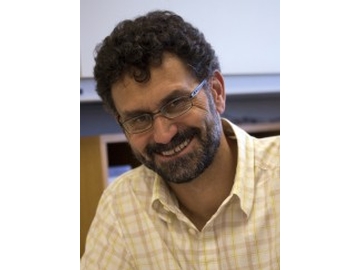 Markus Keller, the Chateau Ste. Michelle Distinguished Professor of Viticulture at Washington State University, will direct the American Society for Enology and Viticulture's (ASEV) scientific, peer-reviewed publications starting March 2016. Dr. Keller will work closely during his three-year appointment with current Science Editor Dr. Linda Bisson, who is retiring from the editorial leadership position after 15 years of managing and enhancing quality of the ASEV's publications.
Dr. Keller will direct the American Journal of Enology and Viticulture (AJEV) and the much anticipated Catalyst: Discovery into Practice, ASEV's upcoming publication, which will focus on the translation of research into practice. His duties will include ensuring the scientific rigor of the journals, guidance of the journal features and oversight of all research selection, writing and production. As chair of the ASEV Publications Committee, Dr. Keller will also retain a seat on the ASEV Board to act as a liaison between the ASEV Board and the committee.
Dr. Keller is a viticulture professor in the Department of Horticulture at Washington State University's Irrigated Agriculture Research and Extension Center in Prosser, Washington. His research interests are in viticulture production and grape physiology. He received his doctorate at the Federal Institute of Technology in Zürich, Switzerland, and has more than 20 years of viticulture research and teaching experience in North and South America, Europe and Australia. He has published numerous scientific and practical articles, and is the author of "The Science of Grapevines: Anatomy and Physiology."
Formed in 1950 as a professional society dedicated to the interests of enologists, viticulturists and others in the fields of wine and grape research and production, the ASEV's membership of more than 2,000 includes professionals from wineries, vineyards, and academic institutions and organizations around the world. ASEV publishes scientific, peer-reviewed publications including AJEV, its flagship journal, which focuses on foundational research in areas underpinning grape and wine production, and the newest addition, Catalyst: Discovery into Practice, a new publication slated to be available June 2016, which extends fundamental discoveries in the scientific disciplines to sustain and advance winemaking and grapegrowing. In addition to publishing scientific journals, the Society also hosts its National Conference (to be held in Monterey in June 2016) and co-presents the Unified Wine & Grape Symposium every January with the California Association of Winegrape Growers. For more information, visit www.asev.org.
Region:
North America