Natalie Collins Named Manager of Member Relations at CAWG
Posted on December 02, 2015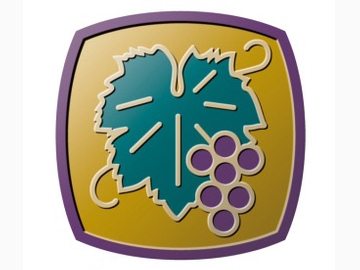 The California Association of Winegrape Growers (CAWG) adds to its staff team with the hire of Natalie Collins, who joins the association as its Manager of Member Relations.
"Natalie Collins brings with her a very strong agriculture background and will head our education, member benefits, and member recruitment and retention activities," said John Aguirre, CAWG President.
"CAWG's strength as a grower advocate depends upon a strong membership base, and my mission is to recruit and retain new members, and to make sure we deliver value to our members through education, information updates and new benefit programs," said Natalie Collins, Manager of Member Relations.
Prior to joining CAWG, Collins organized a variety of membership and education events for the San Joaquin Farm Bureau Federation. Collins was identified by the California Farm Bureau as an up-and-coming leader and is part of the 2015 Leadership Farm Bureau program. Collins is a 2009 graduate of California State University, Chico with a Bachelor of Science in Agricultural Business.
CAWG represents the growers of more than 60 percent of the gross grape tonnage crushed for wine and concentrate in California. The statewide association provides industry leadership to advocate for public policies, research and education programs, sustainable farming practices and trade positions to enhance the business of growing California winegrapes. For more information about CAWG, visit their Web site at www.cawg.org.
Region:
California, USA
Job Function:
Vineyard Management/Viticulture