Bedell Cellars and CEO Trent Preszler Named Sustainability All-Stars
Posted on October 26, 2015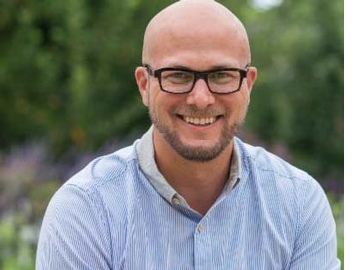 Sustainable Long Island will honor Bedell Cellars and their CEO Trent Preszler at the 3rd Annual Sustainability All-Star Awards on Wednesday, December 2, 2015 from 5:00pm – 7:00pm at the Chateau at Coindre Hall in Huntington. Bedell Cellars is one of two honorees being awarded because of their dedication to advance sustainability initiatives Island-wide. The second honoree is Kleiman Wealth Management Group of UBS Financial Services.
Bedell Cellars stands at the forefront of creativity and excellence in the modern American wine industry and is widely regarded as the benchmark winery in the Eastern U.S. Their 80 acre estate is certified sustainable, adhering to 200 sustainable farming best practices that have been fine tuned for Long Island's climate over the past 30 years. Doing so has greatly reduced their use of agricultural inputs, thereby protecting Long Island's land and water resources for the future.
Bedell Cellars composts all their grape seeds and skins and vine cane prunings each year, spreading them back in the vineyard as natural fertilizer. Such responsible re-use of on-farm nitrogen sources protects Long Island's fragile groundwater supply. CEO Trent Preszler has also led the charge as a founding member of the Long Island Sustainable Winegrowing organization, which provides licenses and education for Long Island vineyards that ensure a safer and healthier environment and workplace.
Tickets are $100 per person. Sponsorship opportunities are available, including Journal Ad pricing. For more information, contact Scott Woodson at 516-873-0230 x 103 or swoodson@sustainableli.org or visit http://sustainableli.org/2015/06/3rd-annual-sustainability-all-star-awards/.
About Sustainable Long Island
Sustainable Long Island is a nonprofit organization advancing sustainability through community revitalization, brownfield redevelopment, and food access initiatives. Sustainable Long Island connects public and private resources and expertise with communities that need them the most while promoting economic development, environmental health, and social equity. Sustainable Long Island is located at 399 Conklin Street, Suite 202, Farmingdale, NY 11735. For further information, call (516)-873-0230, visit www.sustainableli.org or follow us on Facebook and Twitter.
About Bedell Cellars
Bedell Cellars is a pioneering North Fork of Long Island winery, nationally recognized for its wines, state-of-the-art winemaking facility, beautiful grounds, and tasting room adorned with world-class contemporary art. Owned by film executive Michael Lynne, Bedell encompasses 100 acres and is a 30-year leader in the sustainable viticulture movement on Long Island, complementing its gravity-driven natural winemaking program. The Bedell wines include critically acclaimed proprietary blends (Taste, Gallery, and Musée), with labels designed by renowned contemporary artists.
Region:
New York
Job Function:
President/Owner/GM