V2 Wine Group Appoints a Winery Accountant
Posted on October 13, 2015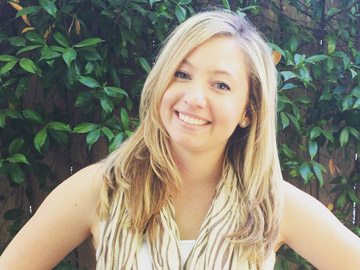 October 13, 2015, Sonoma, CA. -- V2 Wine Group is pleased to announce an addition to our Sonoma, CA team with the appointment of Chelsey Aggio as our company's Winery Accountant.
Aggio graduated from Sonoma State University with a degree in Business Administration and a concentration in Finance. She was introduced to the wine industry while at Silverado Investment Management as an Accounting Associate. Aggio will handle various aspects of the accounting functions of V2 and will report to Keith Wesselschmidt.
"We are excited to have Chelsey on board. We will put to use her accounting and cash flow experience. At the same time, Chelsey will assist in implementing new finance programs for our growing company," stated Wesselschmidt.
V2 Wine Group is a wine production, marketing and sales organization dedicated to helping family wineries achieve their goals in the North American marketplace. Based in Sonoma, California, the company is a partnership between wine industry veterans Dan and Katy Leese and entrepreneur Pete Kight

Region:
Napa & Sonoma
Job Function:
Purchasing/Finance