The Lineage Collection Names Paul Chevalier wine director
Posted on October 05, 2015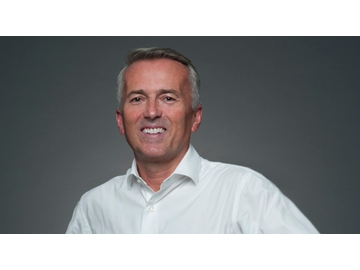 The Lineage Collection, the premium division of Shaw-Ross International Importers which features the finest wines from the world's top wine producers, named Paul Chevalier as new Wine Director.
"Paul Chevalier is without question one of the world's leading authorities on Fine Wine," said Bruce Hunter, Managing Director of Shaw-Ross. "His education and vast experience are without peer and his passion for wine is evidenced in his conducting seminars and wine tastings in more than 60 countries around the world."
Educated in winemaking and viticulture at the University of Reims and the University of Bordeaux, Chevalier went on to acquire his practical knowledge of wine at Château Margaux in Bordeaux and later with Louis Latour in Burgundy.
Prior to Shaw-Ross, at the LVMH group in France, Chevalier was the youngest member of the winemaking team at Champagne Veuve Clicquot Ponsardin in Reims as well as technical advisor for Cloudy Bay in New Zealand. He later worked in Bordeaux for the Chateau & Estates/Seagram group with Barton & Guestier until joining the House of Calvet as Winemaker.
The recently established Lineage Collection includes top wine producers from around the world. Each wine in the collection features offerings no less than 90 points from the leading wine rating services. Each wine has been chosen because it represents outstanding quality and authenticity as well as the "savoir-faire" from the winemakers that create them.
"I'm delighted to be spearheading this new venture for the company," said Chevalier. "We have carefully selected an assortment of niche products that fit the exacting needs of our key restaurant and retail partners across the county."
At The Lineage Collection, Chevalier and his team of wine specialists will be responsible for expanding the brand and assisting its wholesale and trade partners throughout the United States.
About The Lineage Collection
The Lineage Collection is the premium division of Shaw-Ross International Importers. Each of the curated brands selected for The Lineage Collection was chosen for its outstanding quality and authenticity and represents the personality and voice of the wine-makers who created them. Properties like Château D'Esclans in Provence and Marqués de Riscal (one of the oldest wineries in Rioja) are market leaders in their categories. Old World meets New World with a classic icon such as Grand Cru Classé Château Carbonnieux in Bordeaux as well as the superb Altair estate wine from the Grandes Vinos De San Pedro portfolio from Chile. These are just a few of the brands in this outstanding Collection.
Region:
Florida
Job Function:
Sales/Marketing