Mary-Ellen Jones Joins Patton Valley Vineyard Sales and Marketing Team
Posted on July 07, 2015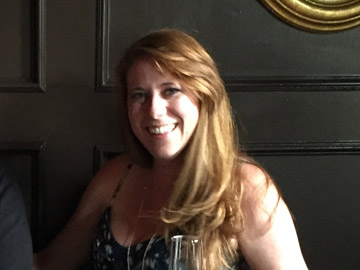 GASTON, OREGON, July 5, 2015 – Patton Valley Vineyard announced today the addition of two key employees to oversee sales & marketing efforts at the winery; Mike Willison who joins as Director of National Sales, and Mary-Ellen Jones who assumes the role of Director of Marketing & Hospitality.
Mary-Ellen, who also hails from the Midwest, pursued her passion for food and wine and honed her customer service skills by spending 15 years working with a number of restaurant groups throughout the US in training, development and operations roles. Most recently, she entered the wine industry as the Hospitality and Direct Sales Manager at Penner-Ash Wine Cellars in Newberg, Oregon. When Mary-Ellen moved to the Pacific Northwest in 2009, she recalls that it was a walk through the West Block of Patton Valley Vineyard, her first visit ever to a vineyard, that sparked her desire to one day work in the wine business. Mary-Ellen has responsibility for all marketing and direct-to-consumer activities at Patton Valley, including management of the Tasting Room and Wine Club.
"We are so excited to have Mike and Mary-Ellen on the Patton Valley team," said Co-Founder and Co-Owner Monte Pitt. "They bring a level of passion, experience and professionalism to their work that I know our customers will appreciate. We look forward to working together to take Patton Valley to the next level."
Mary-Ellen Jones can be reached at Maryellen@pattonvalley.com.
About Patton Valley Vineyard
Founded in 1995 and located in Oregon's Willamette Valley, Patton Valley's singular focus is to grow wines that are worthy of consideration, that speak to where and how they were made, and that make people smile. With a sustainably-certified winery and 30-acre vineyard, the company is committed to careful stewardship of its land and thoughtful production of its wines. For more information, visit www.pattonvalley.com
Region:
Northwest, USA
Job Function:
Sales/Marketing, Direct to Consumer