Six Senses Douro Valley Announces the Appointment of Sandra Tavares da Silva and Francisca van Zeller as Wine Directors
Posted on June 03, 2015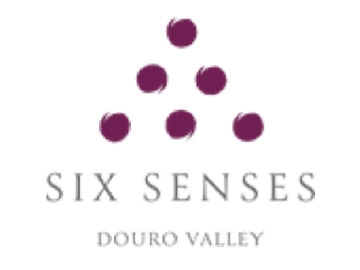 LAMEGO, PORTUGAL – June 3, 2015 – Sandra Tavares da Silva and Francisca van Zeller have been appointed joint wine directors of Six Senses Douro Valley. The two award-winning winemakers represent the new generation of wine making in Portugal. Combining impressive skill, experience, and energy, they bring a fresh and creatively interactive approach to the Wine Program at Six Senses Douro Valley.
A highly talented winemaker who has earned the respect of her peers, Sandra Tavares da Silva brings vast experience to the property and holds the award for 2014's Best Portuguese Wine Maker. Tavares da Silva studied the science of winemaking at Piacenza University in Italy and was then recruited to join Quinta Vale Dona Maria, an ancient estate in the heart of the Douro Valley, producing the finest Port and Douro wines. In addition to her role at Vale Dona Maria, she also worked alongside her parents at her family vineyard, Quinta de Chocapalha in the Lisbon wine region. In the same year, Tavares da Silva met her husband and winemaking partner, Jorge Serodio Borges. The two teamed up to create a new enterprise - Wine & Soul. Over the past six years, their joint success has included a string of high-scoring wines, including the highly acclaimed Pintas and stylish newcomers Character, Guru and Quinta da Manoella.
Francisca van Zeller was born into the winemaking business. Her love and interest in working with wine was sparked while visiting her father's tasting room as a young girl and helping to blend wine. Having been taught the importance of storytelling in the wine world by her father, van Zeller pursued a Bachelor's Degree in history and journalism before rejoining her award-winning family business at Quinta Vale Dona Maria. In 2015, she finished her post-graduate course in Enology and Viticulture, the study of all aspects of wine, before transitioning to new role as a joint wine director at Six Senses Douro Valley.
Both Sandra da Silva and Francisca van Zeller are based at Six Senses Douro Valley in Portugal, due to open this July.
About Six Senses Douro Valley
Six Senses Douro Valley's UNESCO World Heritage setting fronts onto the River Douro as it winds through the world's oldest demarcated wine region. The estate covers 19 acres with 57 guestrooms, suites and villas. Three restaurants highlight regional produce with a dedicated wine cellar featuring local vintages.
Six Senses Spa comprises 10 treatment rooms, indoor and outdoor pools and a gym. It presents specialty and local therapies and multi-day programs. An outdoor yoga pavilion is ideal for individuals and groups. The sun-kissed valley is at the heart of the region that offers activities and excursions by foot, vehicle or water.
About Six Senses Hotels Resorts Spas
Six Senses Hotels Resorts Spas is a hotel and spa management company comprised of nine resorts and 27 spas under the brand names Six Senses, Evason and Six Senses Spas. Set to double in size over the next three years, Six Senses operate resorts in far-flung locations featuring incredible natural beauty. Known for its unique and diverse design personality, each property is supported by a leadership commitment to community, sustainability and wellness.
Six Senses Spas offer a wide range of holistic wellness, rejuvenation and beauty treatments administered under the guidance of expert therapists. Six Senses Spas are also located in prestigious hotels and resorts around the globe.
Evason introduces a collection of unique resorts that follow the Six Senses philosophy of uncompromised responsibility to sustainability and to the community. Family friendly, these properties also provide a strong value focus while offering a vast array of guest services and personal attention.

Region:
Europe