Kyle Anne Pallischeck Joins the Seneca Lake Wine Trail as Marketing Communications Manager
Posted on May 29, 2015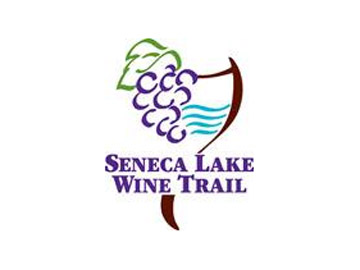 Watkins Glen, NY (May 29, 2015) – The Seneca Lake Wine Trail proudly welcomes their newest team member, Kyle Anne Pallischeck, as Marketing Communications Manager. Ms. Pallischeck will assist in further development and implementation of a vigorous marketing and communications plan for the Seneca Lake Wine Trail in support of its member wineries. She will directly support the existing efforts of the Executive Director and Office Manager, while also executing projects in conjunction with the vision of the Trail's Marketing Committee.
"Kyle's experience in the local wine industry, coupled with her creative background and passion for wine will be a constructive resource for the Seneca Lake Wine Trail," states Paul Thomas, Executive Director. "With the international attention our region is garnering, Kyle will undoubtedly be an invaluable member of our team."
Ms. Pallischeck comes to the Trail with over 4 years of experience as the Tasting Room and Café Manger at Fox Run Vineyards. While at Fox Run she worked with Owner Ruth Osborn to re-develop the concept for the Café and Market and co-created the Food & Wine Experience, focusing on the agricultural bounty of the Finger Lakes. In addition to staff management and customer relations, she assisted with social-media marketing efforts, and was Fox Run's liaison for the Seneca Lake Wine Trail, serving on the Brochure and Tasting Room Manager committees. Furthermore, Ms. Pallischeck's background includes sales/merchandising, and over 10 years in the hospitality industry.
Originally from Penn Yan, NY, Ms. Pallischeck holds a Bachelors Degree in Interior Design from the University of Akron and an Associates in Hospitality Management from SUNY Morrisville. In 2014 she passed the Level 2 examination from the Court of Master Sommeliers, earning the title Certified Sommelier.
About the Seneca Lake Wine Trail
Surrounding the sapphire waters of Seneca Lake, our 35 member wineries invite you to experience a destination rich in history, beauty, and the production of world-class wines. Located in the heart of New York's Finger Lakes Region, our climate supports not only the growth of hardy native grapes and premium hybrids, but also more delicate varieties such as Riesling, Chardonnay, Cabernet Franc and Pinot Noir. Along the Seneca Lake Wine Trail you will truly find a wine to suit every taste. Request information or contact us if you have questions. More information on the Seneca Lake Wine Trail can be found at http://www.senecalakewine.com or by calling their offices during regular business hours at 877-536-2717.
Region:
Northeast, USA