Third Generation of Pavone Family Takes Over at Santa Ema
Posted on April 20, 2015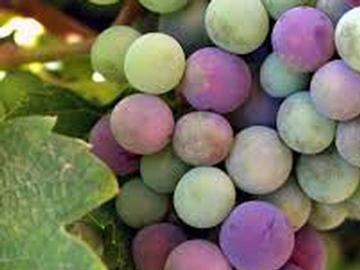 (MAIPO, CHILE) April 2015 – The third generation of the founding Pavone family has taken the helm at Chilean winery, Santa Ema, with respect for tradition and an eye on the future.
Siblings Felix and Rossana Pavone have spent their careers at Santa Ema under the guidance of their father, Felix Pavone Arbe. Grounded in the heritage of the fifty year old winery, the duo look to breathe new life into Santa Ema with exciting initiatives as they assume chief leadership roles and seats on the Board of Directors.
Santa Ema is known in the U.S. for such classics as their Reserve Merlot, the number one imported Merlot over $10 according to Nielsen. The winery was one of the first to work with Guarachi Wine Partners in their early efforts to turn the Chilean wine industry towards quality and international recognition in the early 1990's.
"We have been working with Alex Guarachi to bring our wines to the U.S. for more than 25 years and we have an excellent business and personal relation with him," says Felix Pavone, President of Santa Ema. "We look forward to continuing our mutual success."
This spring, Santa Ema will refresh their Reserve Tier with new eye catching labels aimed at increasing shelf appeal, while maintaining a core Chilean and Santa Ema brand identity. Rossana and Felix are also working with chief winemaker Andres Sanhueza to incorporate new vineyard sites from Chile's Leyda Valley, a coastal region that is gaining worldwide recognition for excelling in Pinot Noir, Chardonnay and Sauvignon Blanc.
"We seek to carry forward Santa Ema's tradition and heritage of high quality, terroir driven wines. But we are always innovating and searching for new ways to stay up to date with the markets," says Felix.
In homage to the Pavone heritage, the winery is also releasing a new vintage of Rivalta, a top tier blend of estate grown Carmenere, Cabernet Sauvignon and Syrah.
"Rivalta is the name of the town where our grandfather was born in Piedmont, Italy. It's a small town where they produce wines mostly in family owned wineries with little vineyards," says Rossana Pavone, Chief Operating Officer of Santa Ema. "We want to keep Santa Ema as a family owned business, focused on the smaller scale production of fine wines. That way we maintain the passion for winemaking that my grandfather brought to Chile."
Region:
South America