Napa Law Firm Gaw Van Male Names Jamie Watson Partner
Posted on April 13, 2015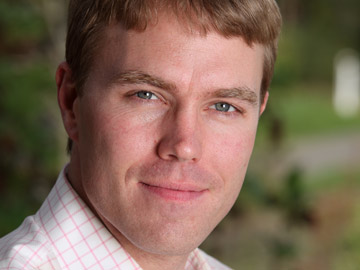 Gaw Van Male, a leading estate-planning, business succession and wine industry law firm serving Solano and Napa Counties, has promoted James Watson to partner and enhanced its team serving Solano county individuals and businesses.
Watson joined Gaw Van Male in 2008 as an associate after graduating with a law degree from the University of the Pacific McGeorge School of Law. He specializes in the areas of wealth preservation, elder law and business succession serving clients in Solano County for the past seven years.
Watson is a frequent lecturer at seminars focusing on elder law (Medi-Cal planning, veteran's benefits, and special needs trusts) and wealth preservation. Watson serves on the board of PACE Solano, PSI Napa Valley, and the Napa Valley Community Foundation.
Gaw Van Male founding partners David Gaw and Wyman Smith along with Watson, partner Nick Donovan and associates Elizabeth Conemac and Laura Srebro serve the firm's Solano County residents and businesses in matters related estate planning, wealth preservation, succession planning, and business operations from the firm's Fairfield office.
Gaw Van Male was founded in 1972 by attorneys Dave Gaw and Nicholas Van Male. Over more than 40 years, the firm has grown to become Napa Valley's premier law firm, and the largest firm serving Napa and Solano Counties. Founder David Gaw developed the Gaw System™ of Trust Administration and High End Estate Planning and has become one of California's leading estate planners. Gaw Van Male proudly lists some of California's leading vineyard owners, winemakers, farmers and ranchers as clients serving them in estate planning, business law, succession planning and more. Gaw Van Male partners include attorneys David Gaw, Wyman Smith, Teresa Cunningham and Nicholas Donovan.
Region:
Napa & Sonoma