Haak Vineyards and Winery Promotes Cecilia Haak Gabba to GM
Posted on April 07, 2015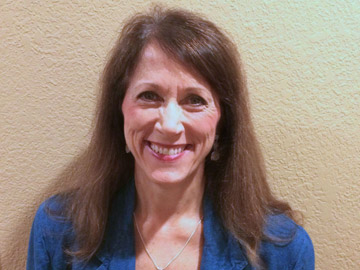 Santa Fe, Texas – Haak Vineyards & Winery , an ultra-premium winery in Santa Fe, Texas, announced the promotion of Cecilia Haak Gabba to the position of general manager, reporting to Raymond Haak, president.
A graduate electrical engineer from Texas A & M University, Haak Gabba retired from Dow Chemical Company after having spent her last 15 years there in various human resource roles. She has been responsible for the past five years at Haak Winery, for all areas of HR including creating their employment operations manual. She is also leading the safety program at Haak.
"While my degree is in engineering, my experience and background are in human resources, and I enjoy helping employees become the best they can be for both themselves and our company," she said. "Managing a winery in Santa Fe, Texas, comes with a lot of opportunities and I'm thrilled to have this new role and an opportunity to have a broader impact on our winery operations."
"Cecilia brings a great deal of experience and enthusiasm to her new position and I am very excited to have her accept this new role at our winery," said owner and winemaker Raymond Haak.
About Haak Vineyards & Winery
Established in 2000, Haak Vineyards & Winery is an award-winning, family-owned winery located in Santa Fe, Texas. With Founders Gladys and Raymond Haak at the helm, Haak has become most known for producing two unique wines from two grapes that are new to the wine world, including Blanc du Bois, a grape with Florida origins, and the Black Spanish or Jacquez grape, which produces a particularly distinctive wine: the Haak Madeira. The first and only working vineyard in Galveston County, Haak is open to the public where tours and tastings are offered daily. For more information about Haak Vineyards & Winery, visit www.haakwine.com or call 409-925-1401.

Region:
Southwest, USA
Job Function:
President/Owner/GM